DTiNews readers help seriously-injured woman in Hung Yen
Dantri/DTiNews readers have donated a total of VND450 million (USD19,148) for a poor woman in the northern province of Hung Yen who has been severely injured by a traffic accident.
Tran Thi Dieu, 35, from Hung Yen City's Tan Hung Commune was hit by a truck while on the way to work in July which left her legs amputated. Since then, she had to stay at Vietnam-Germany Hospital in Hanoi for treatment.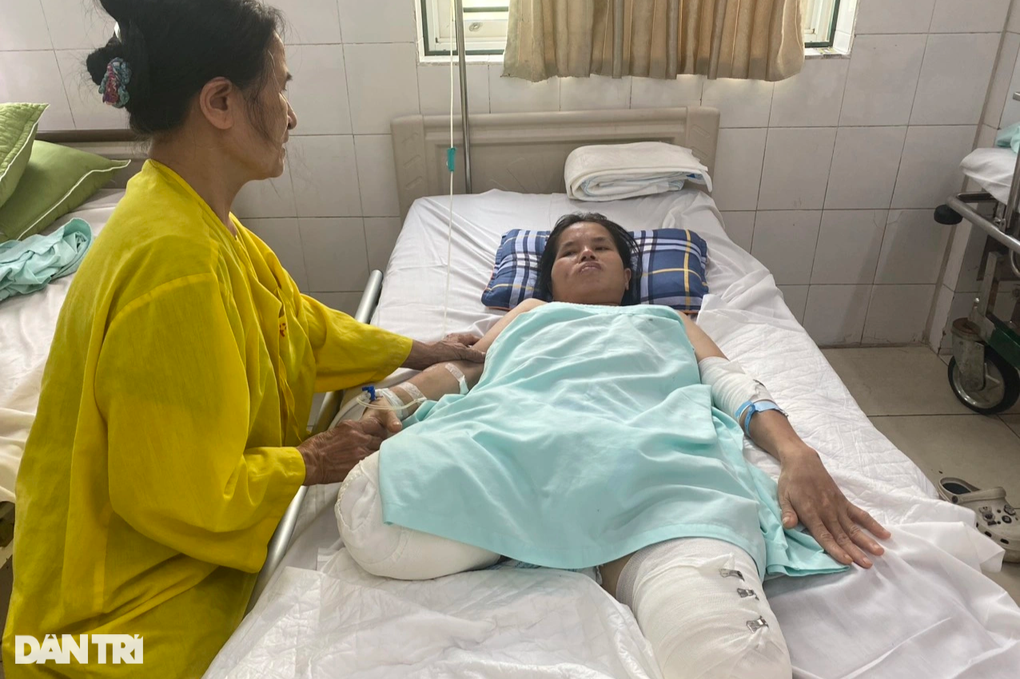 Dieu and her mother
Bui Thi Thu, 70, Dieu's mother said she has five children but three died. Dieu is still single and lives with her parents. She is the main pillar of the family. Dieu has rejected marriage proposals from some men because she wants to stay single to support the family.
Of the sum, VND250.19 million was sent through Dantri/DTiNews' Charity Programme and the remainder was donated directly to the woman's family and Vietnam-Germany Hospital.
Dr Pham Vu Hung from Vietnam-Germany Hospital said that Dieu's condition has improved and she has been sent to a hospital of the lower level for functional rehabilitation training.
Dieu's mother expressed her deep thanks for the assistance.