What's on August 21-27//2023
EXHIBITION

Hanoi-Photo exhibition marks Vietnam-Italy diplomatic ties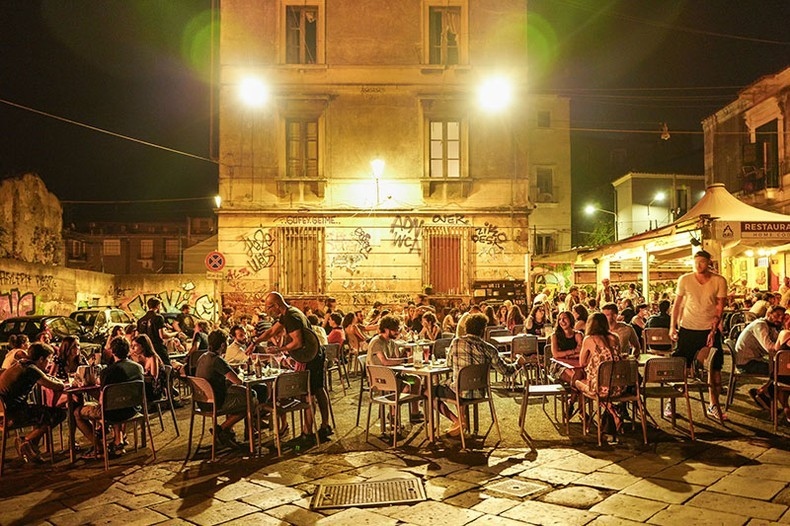 Until Aug 31,
Casa Italia Hanoi

A photo exhibition titled "Sicily" by photographer Fulvio Bugani .

Featuring 20 photographs depicting the quintessence of Sicily which is the largest and most populous island in the Mediterranean Sea and is one of the 20 regions of Italy. It is most notably for the Strait of Messina which divides it from the region of Calabria in Southern Italy.

Quang Ngai Province- Photo exhibition on Hoang Sa, Truong Sa Islands
Until Aug 23,

Featuring 110 photos about daily life of naval soldiers and residents in Truong Sa, along with visits by those from the mainland to the soldiers and residents on the islands and DK1 platforms there.


Hanoi-Exhibition "Encounter"


Aug 20-30- 09 am – 08 pm,
Gate Gate Gallery,
55 Van Mieu, Dong Da District
Registration link
*Opening ceremony is for guests only
**Exhibition requires registration, no admission fee
From the organizer:
From August 20, 2023, the contemporary art gallery Gate Gate Gallery will officially open the exhibition "Gặp Gỡ| Encounter", introduces more than 20 unique and outstanding works throughout the research process of artist Bui Thanh Tam from sketches of original ideas to the latest creations and experiments.
Hanoi-SICILY – Leica Photo Exhibition by Fulvio Bugani
Exhibition (free entrance): Until Aug 31, 09 am – 06 pm,
Casa Italia
No. 18 Le Phung Hieu street, Hoan Kiem District.
From the organizer:
Leica Vietnam proudly presents in cooperation with the Casa Italia the photo exhibition 'SICILY' from Leica International Ambassador – Fulvio Bugani on the occasion of 50th an-niversary of diplomatic relations between Italy and Vietnam (1973-2023).
Dalat City-Exhibition "Plastics: Pollution and Solutions"
Until Sep 17, 9 am – 6 pm,
Floor 3, Lam Dong Provincial Children's Activity Centre, 10 Ly Tu Trong Street,
From the organizer:
(Dalat – 18 Jul 2023) Institut Francais in Vietnam and the Phố Bên Đồi Creative Studio in collaboration with the French Development Research Institute, are pleased to present the exhibition "Plastics: Pollution and Solutions", scheduled to take place in July – September 2023.
The exhibition includes 21 panels of bilingual French – Vietnamese documents, making the journey from Hanoi to Hue and then Da Lat, to interpret the life of plastic from production to consumption in daily life until it is released into the soil and water environment.
Paris-neither fish nor fowl


11 am – 07 pm, 27 Jul – 26 Aug 2023
Galerie BAQ, 15, Rue Beautreillis, 75004 Paris
From the organizer:
A late summer encounter, when the fruits are ripening.
The first group show of the Phu Lang Sa Collabtive project, introducing the works of young Asian and Asian-descent artists in the Phu Lang Sa Collective: Nguyen Phuong Thao, Trần Kim Phượng, Hang Hang, Khieu Anh along with invited artists Ha-Yeon Joo, Maya de Vulpillières, Tống Khánh Hà and Kay Maruta.
Follow updates on event's page.
Hanoi-Hidden Moment from the East – An Internet Troll
July 7– Oct 7
CUC Gallery
A4703 (Floor 47), Keangnam Hanoi Tower A, Duong Dinh Nghe Street
From the organizer:
Cuc Gallery is pleased to announce Hidden Moment From The East: An Internet Troll — a solo exhibition by the emerging painter Nguyen Ngoc Vu.
Based in Saigon, this is Vu's first ever show at Cuc Gallery in Hanoi, and it constitutes the second installment in his ongoing Hidden Moment series. The first installment was presented by Cuc Gallery at SEA Focus art fair in Singapore, with the title Hidden Moment From The East: The Internet Has No Filter. In this new chapter, the artist dives once more into the morass of internet culture, combining both Eastern and Western art historical idioms with the cutting-edge cringe of the day.