Firms fail to convince workers to stay in HCM City
>> HCM City helps transport people home
>> HCM City streets face congestion as people try to leave
>> Firms face labour shortage after social distancing
Ha Thi Nam, 30, her husband and their small son have just left HCM City for her hometown in Tra Vinh Province on a tiring trip. It took them two days to travel the 130-kilometre-road, a trip that would normally take just two hours. They had to spend lots of time at 10 Covid-19 checkpoints on the way.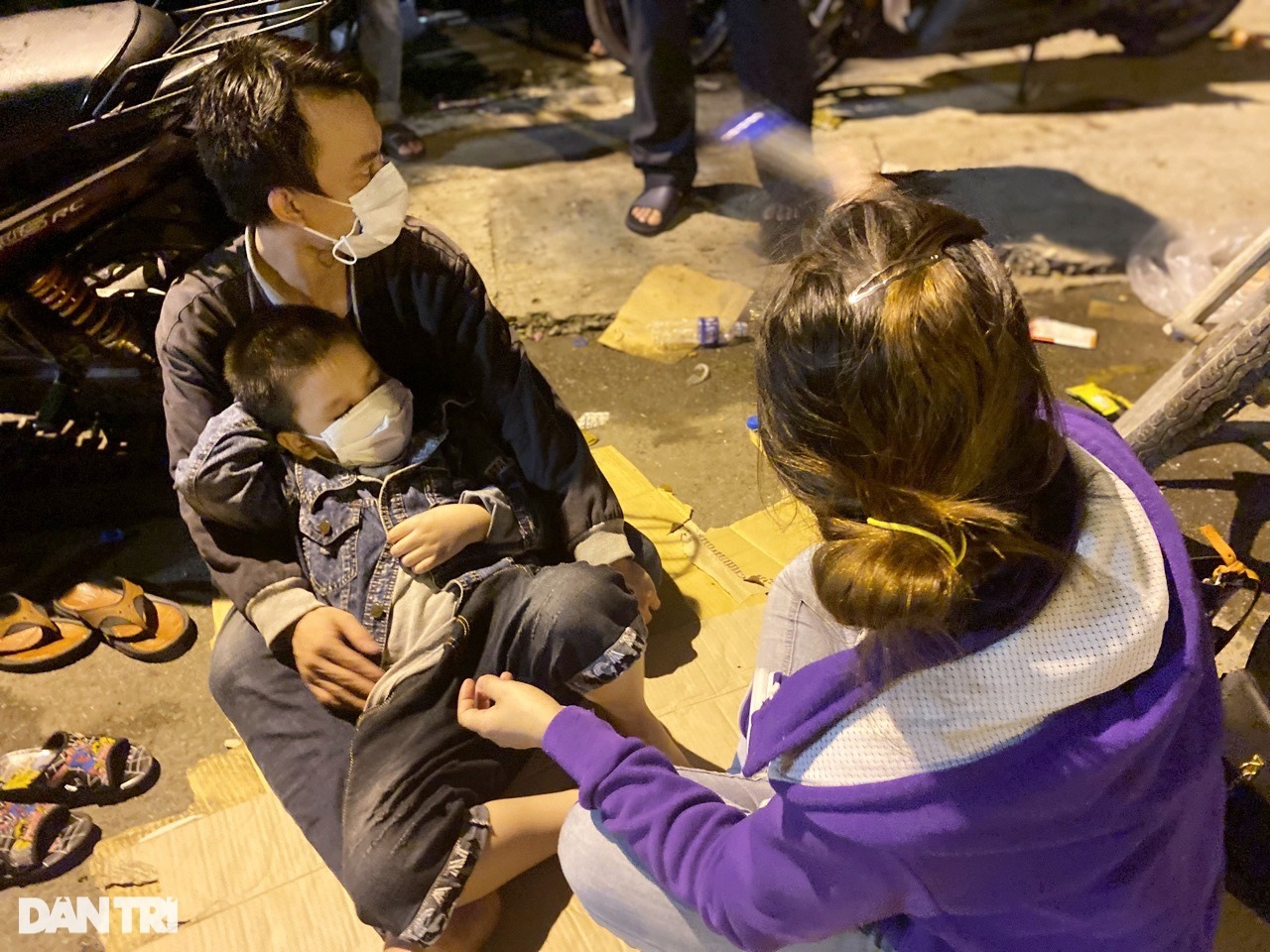 Ha Thi Nam, her husband and son wait at a Covid-19 checkpoint while on the way to her hometown on October 1


"We'll not return to HCM City," Nam said while staying at a quarantine area in her hometown on October 9. "After completing quarantine, my husband and I will try to find a job at Long Duc Industrial Zone here. The payment for workers here may be lower than that we received when working in HCM City, but we feel safer."

Nam said that her company in HCM City's District 7 had just called her asking her to return to work but she had refused.

"They called yesterday announcing that they were resuming operations soon and when I told them that I had left the city, they said that they could arrange free transportation for me to return, but I refused. The Covid-19 pandemic is still a big threat in HCM City and we spent our last savings during the recent outbreak there. We'll stay in our hometown because the pandemic is being better controlled here, and we won't have to pay rent and life is also cheaper.

Nguyen Minh Canh, 28, has just received a call from his manager at Pouyuen Vietnam Company in HCM City's Binh Tan District, asking him to return to work, but Canh has said no. He is packing to leave the city for his hometown.

Minh Canh has lived on his unemployment allowance of over VND 4 million (USD 174) a month for the past four months during the social distancing period. His company closed four months ago but he decided to stay with the hope that the outbreak would be soon controlled while his wife took their four-month-old child back to their home in the central province of Nghe An.

"I've had to experience a lot of negative situations over the long social distancing period," the man said. "I really miss my wife and child. And I've constantly lived in fears of being infected with Covid-19. Life is still so difficult and uncertain here even if the pandemic is being better controlled. I've waited for the eased social distancing rules so that I can return to my hometown."

Despites promises of salary raises, bonuses, and transport support made by firms in some southern localities to entice workers back, many migrant workers have decided to leave for their hometowns due to their feelings of insecurity during the pandemic.

Thousands of people are leaving some southern provinces for her hometown following the eased social distancing rules

HCM City-based Vinh Thanh Dat Foods Company CEO Truong Chi Thien said that before the latest Covid-19 outbreak, his company was doing well with over 400 workers but the number had sharply decreased in recent days, especially after the social distancing rules were eased.
"We've been operating throughout the pandemic as we produce essential foods," Thien said. "But right after the outbreak started, 20 percent of our workers left. Then we lost another 20 percent while applying the stay-at-work policy for Covid-19 prevention. Although we've tried to keep workers by various bonuses, we're losing even more since the city eased social distancing rules."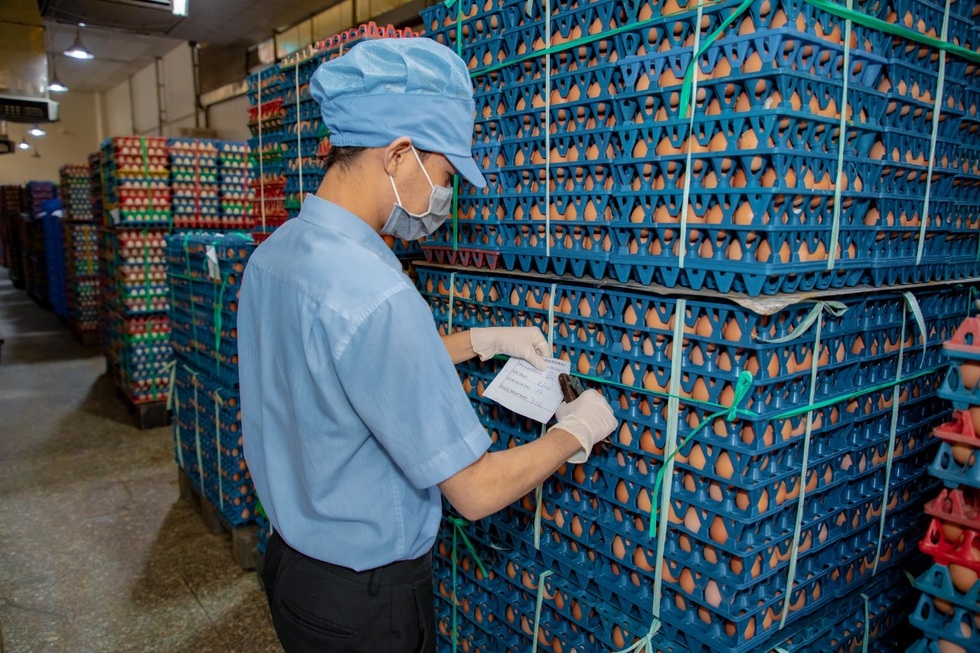 A worker at Vinh Thanh Dat Foods Company

According to Thien, many migrant workers have had psychological problems since the pandemic started. They just do not feel safe in the city anymore.

"Most of them have just waited for the eased travelling rules so that they can return to their hometowns," he said. "We and many other companies in the southern region are facing big problems in attracting workers.

Chairman of the trade union at Changshin Vietnam Company in Dong Nai Province, Dang Tuan Tu, said that they have resumed operations and 15,000 workers had returned. But they needed many more workers to complete rising orders for the coming Christmas and New Year Holidays.

"We're trying to call for more workers and are sending buses to neighbouring provinces to help transport them to the company," he said.

A report said that Dong Nai authorities had allowed all firms to reopen but local companies were only operating at between 5-10% capacity due to the lack of workers. Statistics showed that some 40,000 workers have left the province since the social distancing rules were eased early October.