Vietnam wins gold medal in fencing at SEA Games 32
Vietnam bagged 12 more gold medals on May 16, the last competition day of the 32nd Southeast Asian Games (SEA Games) in Cambodia, retaining its top position with 136 gold medals.

Wrestlers alone brought home four gold medals, while weightlifters and kick-boxers took two gold medals each.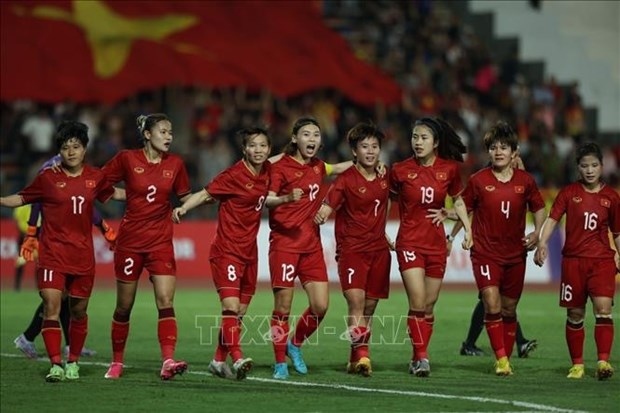 Vietnam beat Myanmar 2-0 in the women's football final of the 32nd SEA Games in Cambodia on May 15


It's noteworthy that weightlifter Nguyen Quoc Toan broke the SEA Games record in the men's 89kg weight category when listing a combined weight of 345kg.

Other gold medals were awarded to winners in dance sports, fencing, judo and boat racing.

Before the start of SEA Games 32, Vietnam had set a target of wining between 90 and 120 gold medals and finishing in the top 3. In fact, Vietnamese athletes did more than that.

By winning a total of 136 gold medals, Vietnam stayed firm in its first position on the medal tally, leaving behind Thailand with 108 gold medals and Indonesia with 87 gold medals.

This is the third time Vietnam has topped the SEA Games medal tally, following their victories in 2003 and 2021 when it hosted the games.

This is also the first time Vietnam has finished first in the regional largest sporting event held outside its territory.