Dantri/DTiNews readers help ailing woman in Hoa Binh
Dantri/DTiNews readers have donated over VND180 million (USD7,659) to a poor woman in the northern province of Hoa Binh who is struggling with bone cancer.
Nguyen Thi Thanh Xuan, 24, had to stay at Vietnam-Germany Hospital in Hanoi for treatment.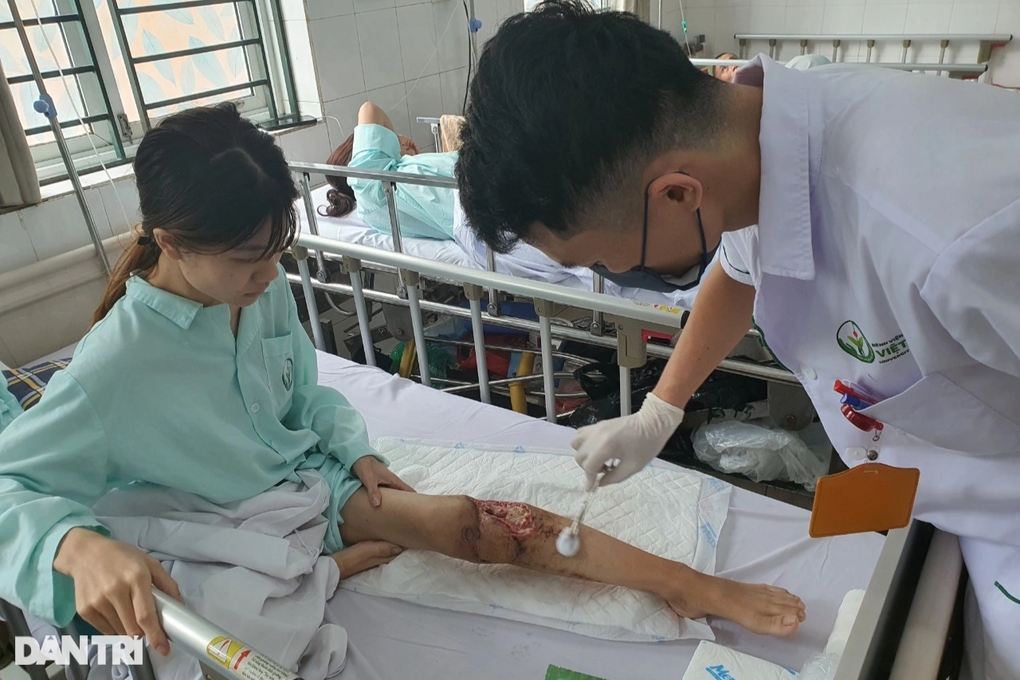 Xuan is struggling with bone cancer
The donation came after an article about Xuan's condition was published in the newspaper. Of the total, VND149.90 million was sent to Xuan through the newspaper, with the remainder donated directly to her family.
Vu Hoang Viet, Xuan's husband, expressed his deep thanks for the support.
Doctor Tran Tuan Anh from Vietnam-Germany Hospital said that Xuan had been moved to K Hospital for further treatment.
Earlier, when being pregnant with her second child, Xuan's left leg became swollen and she suffered great pain. However, she did not immediately go to hospital.
When her child was two months old, Xuan's condition got much worse and the ulcer at her knee quickly spread with fluid, making it impossible for her to walk. At that time, she had to go to hospital and was diagnosed with bone cancer.
She has had to undergo several surgeries at the Vietnam-Germany Hospital and now is going to have her left leg removed.