Hanoi considers creating new urban district
The proposal to turn rural Gia Lam District into an urban area will be submitted to Hanoi authorities for consideration.
Under the proposal by Gia Lam District authorities, the urban district will cover a total area of 116.64 square kilometres and has a population 300,000 people. It will have 16 wards compared with a current 20 communes and two towns.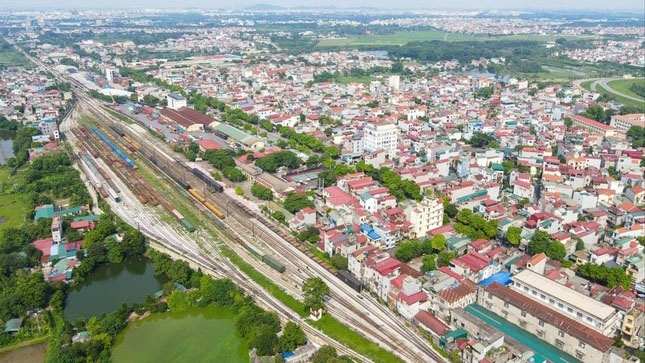 An overview of Gia Lam District in Hanoi.

Located to the east of the city, Gia Lam is home to many major roads connecting economic hubs such as National Highway 1A linked to Bac Ninh, new National Highway 3 linked to Thai Nguyen and National Highway 5B to Hung Yen and Haiphong.

Gia Lam also has a network of industrial complexes such as Phu Thi and Ninh Hiep and many traditional handicraft villages like Bat Trang and Kieu Ky.

More urban areas have been built in Gia Lam, including Vimhome Ocean Park and Dang Xa 1 and 2.

Hanoi is also accelerating procedures to raise the status of Dong Anh from a rural district to an urban equivalent by the end of this year.