Taste of Italy Week introduced at MM Mega Market
The MM Mega Market Vietnam Company working in collaboration with the Italian Embassy in Hanoi officially opened the Taste of Italy week in Hanoi on December 2.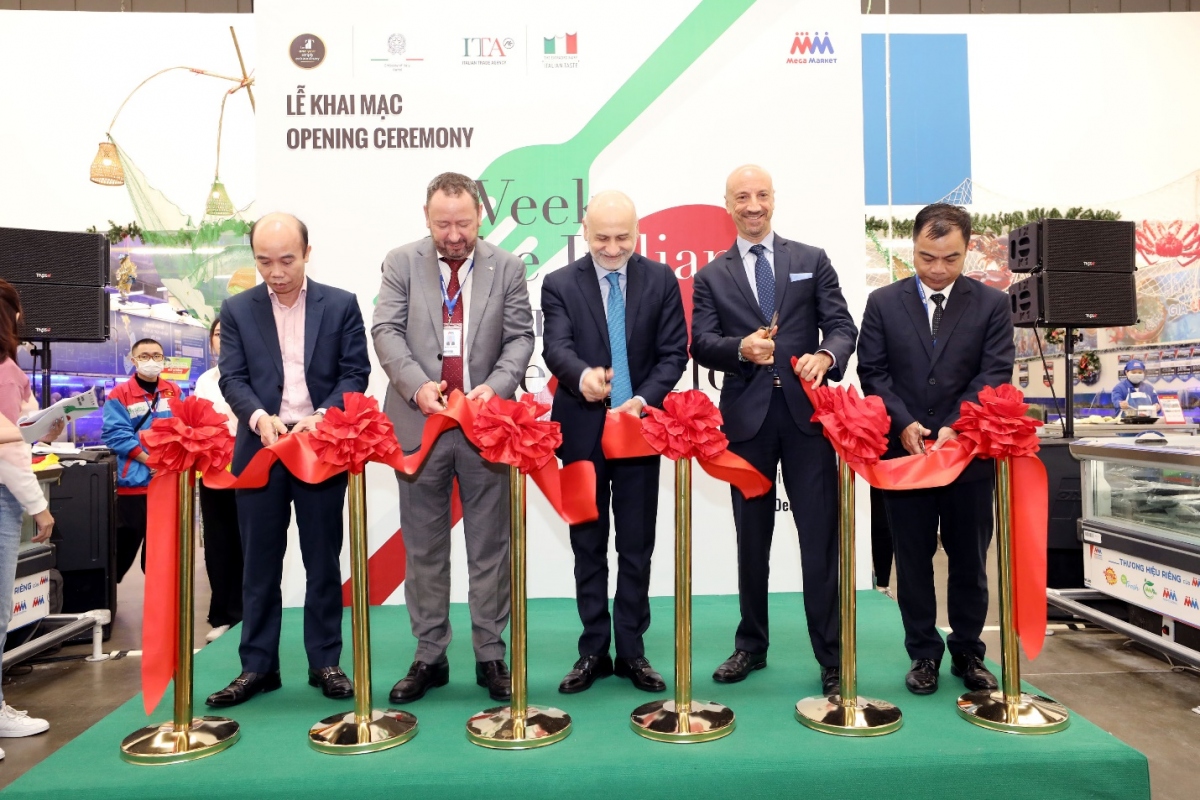 Delegates cut the ribbons to kick off the event (Photo: baotintuc.vn)

The purpose of the event is to honour Italian culinary culture at MM centres nationwide as part of a range of activities being held in order to promote the consumption of typical products from this Mediterranean peninsula nation.

Italian Ambassador to Vietnam Antonio Alessandro said that Italian cuisine is diverse with 20 distinctive cultural regions, adding that Italian food stands out among thousands of international culinary dishes due to both its simplicity and sophistication.

Italians often pay close attention to the natural taste of fresh ingredients they use and the purity of their dishes, with preparation being very simple. This has led to Italian cuisine becoming one of the healthiest in the world, the Italian diplomat stressed.

During this year's event, MM Mega Market has introduced typical ingredients found in Italian cuisine, including Truffle Urbani mushroom sauce, Barilla Spaghetti noodles, Fberio brand premium sauce, and Levoni Diparma salt pork.

Bruno Jousselin, CEO of MM Mega Market Vietnam, emphasised that the country is one of the 10 emerging markets that the Italian Government has made a priority to develop trade and investment relations with.

Currently, Vietnam makes up Italy's largest trading partner in ASEAN, he said, adding that the trade promotional activities, along with cultural exchange events, will greatly contribute to deepening social, cultural, and economic ties between the two sides.

Jousselin pointed out that Vietnamese consumers increasingly focus on enjoying a healthy lifestyle and absorbing various culinary cultures from countries around the world, noting that the company will strive to ramp up links with Italian businesses in order to bring nutritious and quality food to Vietnamese consumers moving forward.