Two more nCoV patients discharged from hospital in Vietnam
Two more patients who had been infected by the novel coronavirus (nCoV) were released from hospital on Tuesday after recovering.
A Chinese patient, Li Zichao is given flowers before being discharged from Cho Ray Hospital in HCM City on February 4
Li Zichao, a 28-year-old Chinese patient who was admitted to HCM City-based Cho Ray Hospital on January 22 after being found infected by the nCoV, was discharged on the morning of February 4.

His case was one of the first two nCoV cases detected in Vietnam besides his 66-year-old father Li Ding. Despite being released, the male patient has requested permission to remain at the hospital in order to take care of his father who is also recovering well after receiving treatment for the disease at the hospital's Department of Tropical Diseases.

Li Ding and Li Zichao were admitted to Cho Ray Hospital on the evening of January 22 following early indications of nCoV symptoms.

According to Doctor Le Quoc Hung, Head of the Department of Tropical Diseases, two days after being admitted to the hospital, the son showed no signs of fever and remained in a stable health condition.

He received close monitoring at the hospital and throughout the treatment process, four tests of Li Zichao's samples had also been found negative for the nCoV.

Professor Luong Ngoc Khue, Director of the Medical Services Department under the Ministry of Health, presented flowers and sent congratulations to the patient and the team of health workers at Cho Ray Hospital for their great efforts in treating the first nCoV patient.

Dr. Khue also stated his belief that thanks to the hospital's medical staff, the father's health condition is improving, despite having suffered from several diseases before.

Earlier, Li Ding had travelled from Wuhan to Hanoi with his wife on January 13 before heading to Nha Trang. His son Li Zichao, who had been in Long An for the past four months, then went to Nha Trang in order to meet his father.


Following this, the whole family then continued their journey by travelling to Ho Chi Minh City and Long An. By January 17, the father was showing signs of a fever, with his son also displaying similar symptoms on January 20 before the pair were admitted to Cho Ray Hospital on the evening of January 22.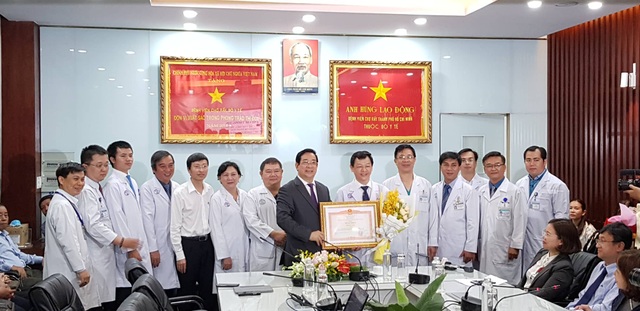 Leaders of Cho Ray Hospital receives a certificate of merits given by PM Nguyen Xuan Phuc for successfully curing Coronavirus patients

On Tuesday afternoon, a female receptionist at a hotel in the southern central province of Khanh Hoa's Nha Trang City was also discharged from hospital after receiving treatment for the virus at a local hospital.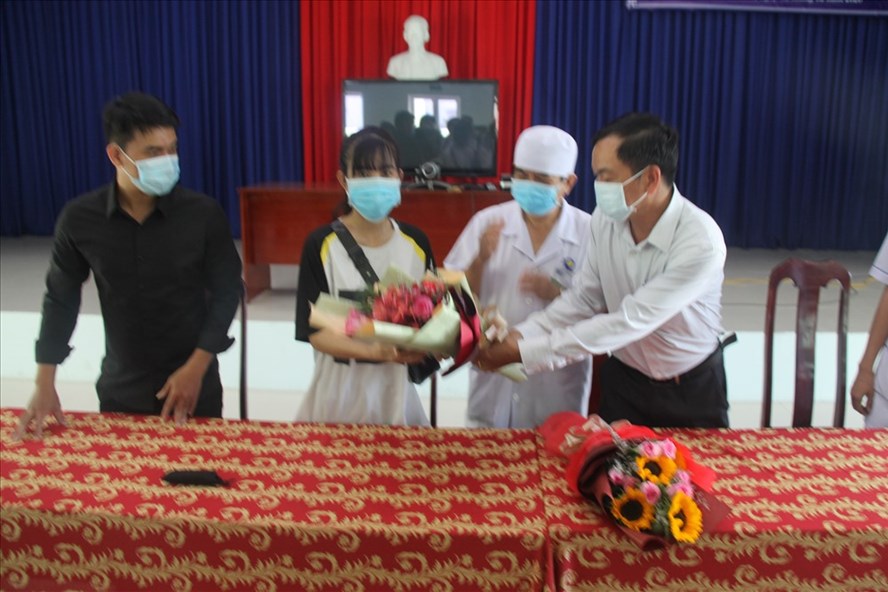 The female receptionist is discharged from hospital
The 25-year old woman received Li Ding and Li Zichao at her hotel on January 16.

On January 18, she had a fever and she self-prescribed herself medicine. On 24, her blood samples were sent to Pasteur Nha Trang Institute for testing, indicating that she had the virus.

On February 3, a female Vietnamese patient who was infected by the virus was also discharged from Thanh Hoa General Hospital after undergoing 10 days of isolation in addition to follow-up treatment.