Hanoi leader asks for fire prevention inspection at all mini apartment blocks
Hanoi Party Committee Secretary Dinh Tien Dung has requested thorough checks at all mini apartment blocks in the city after a fire caused 56 deaths and 37 injuries in Thanh Xuan District on September 12.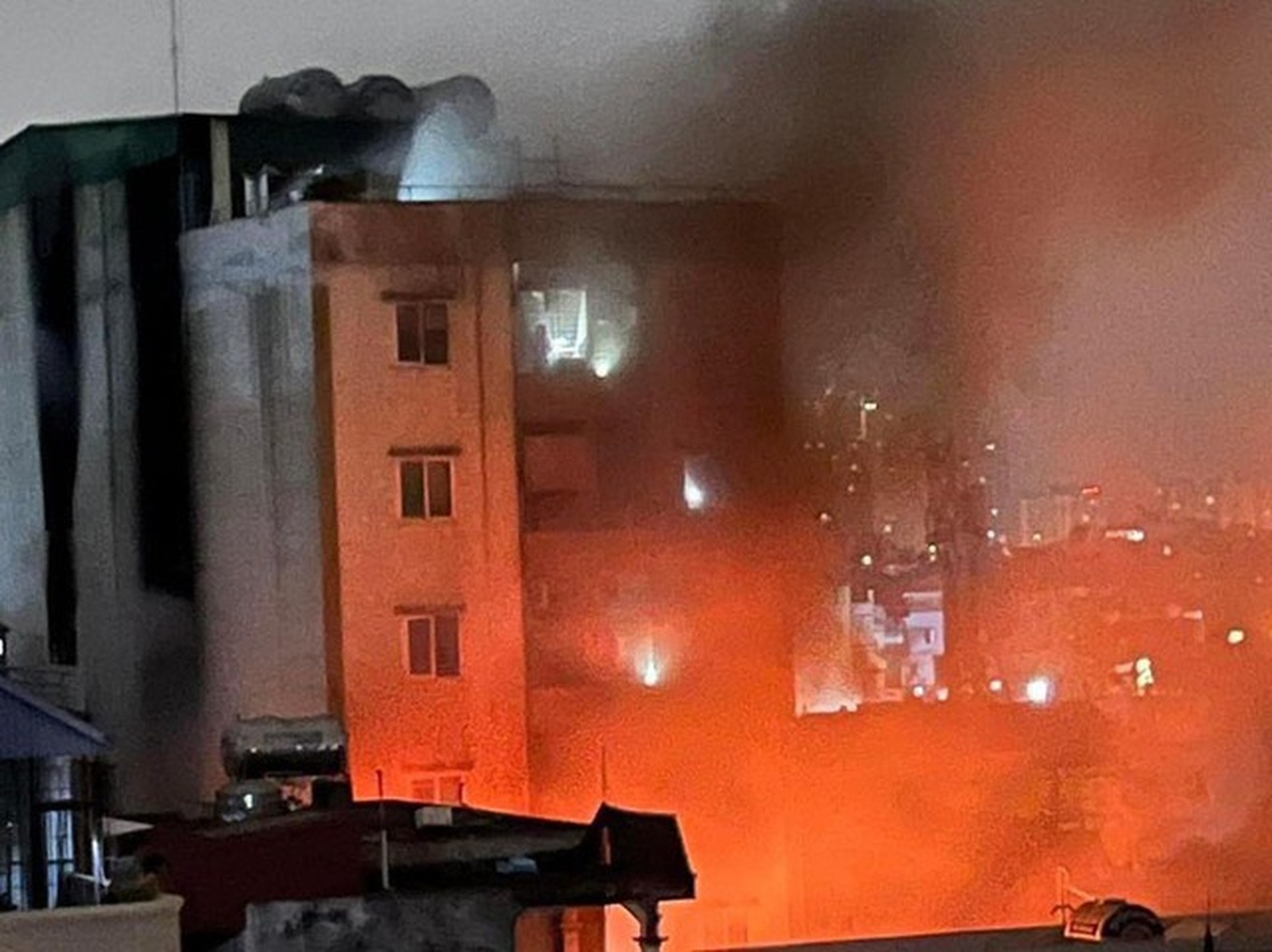 A fire broke out on September 12 at a mini apartment building on Khuong Ha Street, Thanh Xuan District.

The fire broke out at 11.50 pm on September 12 from the ground floor of a mini apartment building on Lane 29/70, Khuong Ha Street. The 200-square-metre 10-storey building houses 150 people who were mostly renters. There were five apartments of between 20-40 square metres on each floor.

Arriving at the scene on Wednesday afternoon, Dung said it was a catastrophic incident.

"We've asked the police to investigate the case and strictly fine those responsible," the official said. "We've also requested fire prevention inspections at all facilities at risk of fire, especially mini apartment buildings in the city."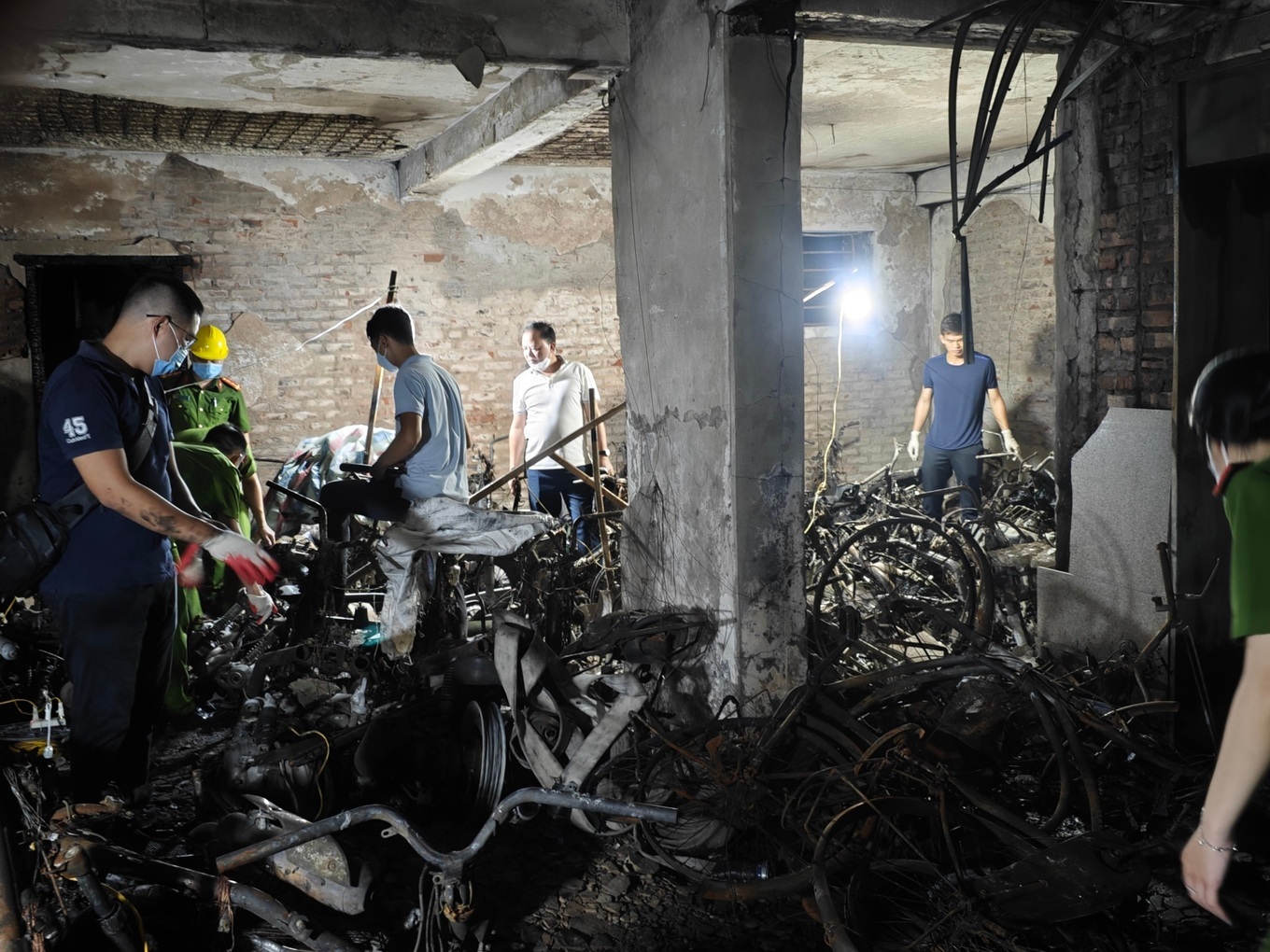 Many motorbikes burnt down at a fire in Hanoi on September 12.
According to the Hanoi party secretary, initial investigations showed that the building on Khuong Ha Street had a construction permit for six storeys. However, the investors had made it a 10-storey building with 45 apartments. The fire prevention system had also been officially checked and approved in the building but it just failed to work when the fire occurred on Tuesday night.

"Authorities in all districts have been asked to carefully check fire prevention systems at all facilities in the area and address all problems before reporting to the municipal people's committee by October 30," he said.
Hanoi Police have detained the owner of the building for violating fire safety regulations.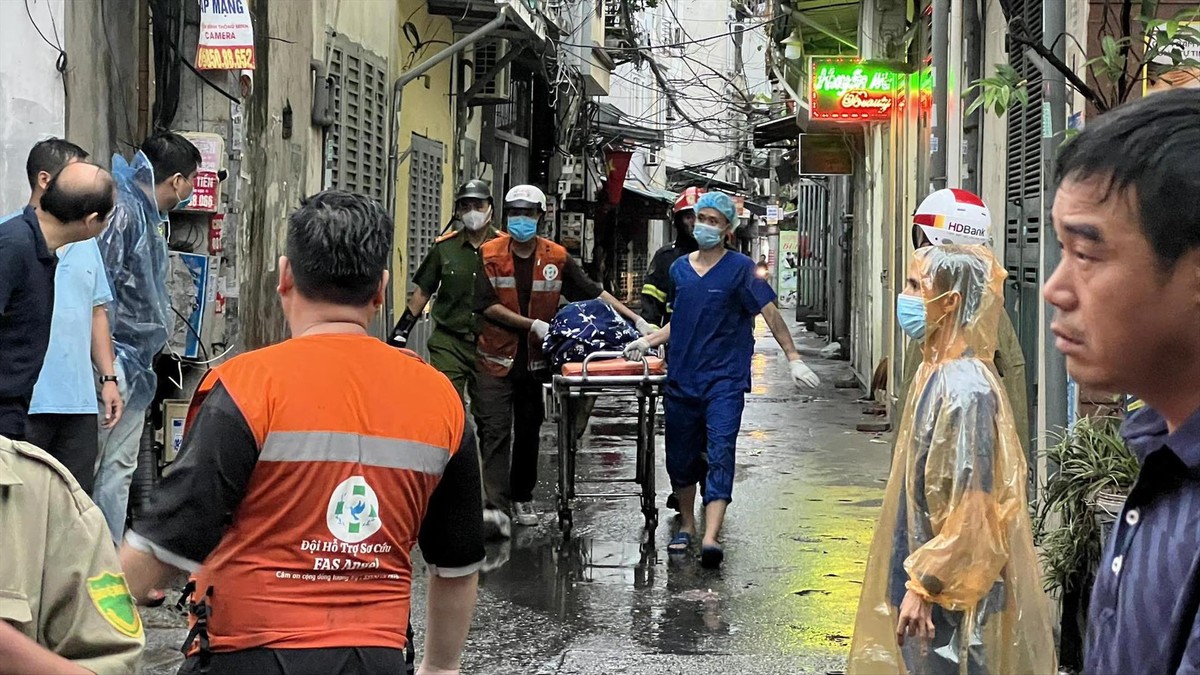 Vu Ngoc Anh, an official from the Ministry of Construction, said that many investors asked for permission to build private houses with simple fire safety systems but then made them into mini apartment buildings for sales and rent.
"We'll have to tighten house construction licensing to curb this problem," he said.
There are many mini apartment blocks of between 5-10 storeys built in small alleys in some crowded residential areas in Thanh Xuan, Hoang Mai, Bac Tu Liem, and Nam Tu Liem districts.
In 2018, the Hanoi Construction Department has asked local districts to send a list of mini apartment blocks in their area but Hanoi has yet to publicise the figures.
Prior to this deadly Hanoi fire - the worst in the capital for 21 years - the country has experienced several fatal fires in recent years.
A year ago, a karaoke bar blaze in Binh Duong Province killed 32 people and injured 17. The owner was later arrested on charges related to breaching fire prevention regulations.
Thirteen people died in a fire at the Carina Apartment Building in HCM City in 2018.
Another 13 died in a fire at a karaoke venue in Hanoi's Cau Giay District in 2016.