Hoa Binh vows to curb earthworm hunting
Authorities in the northern province of Hoa Binh have vowed to take drastic measures to curb the rampant earthworm hunting which has severely damaged the ecosystem and decreased agricultural soil quality in the area.
A farmer at her orange garden which has been damaged by earthworm hunters.
Chairman of Cao Phong District People's Committee, Quach Van Ngoan, has sent urgent documents to local communes and towns asking for immediate action to prevent such activities.

According to the documents, local farm owners have recently reported an increase in people catching earthworms on their land by shocking the ground with electricity.

The hunters use a device consisting of two sharp rods connected to a battery. After the iron rods are inserted into the ground, worms writhe out of the ground to escape electrocution.

The worms are usually dried and exported to China illegally.

Although local authorities in communes and towns have detected such activities, there is no legal basis to deal with the hunters and traders.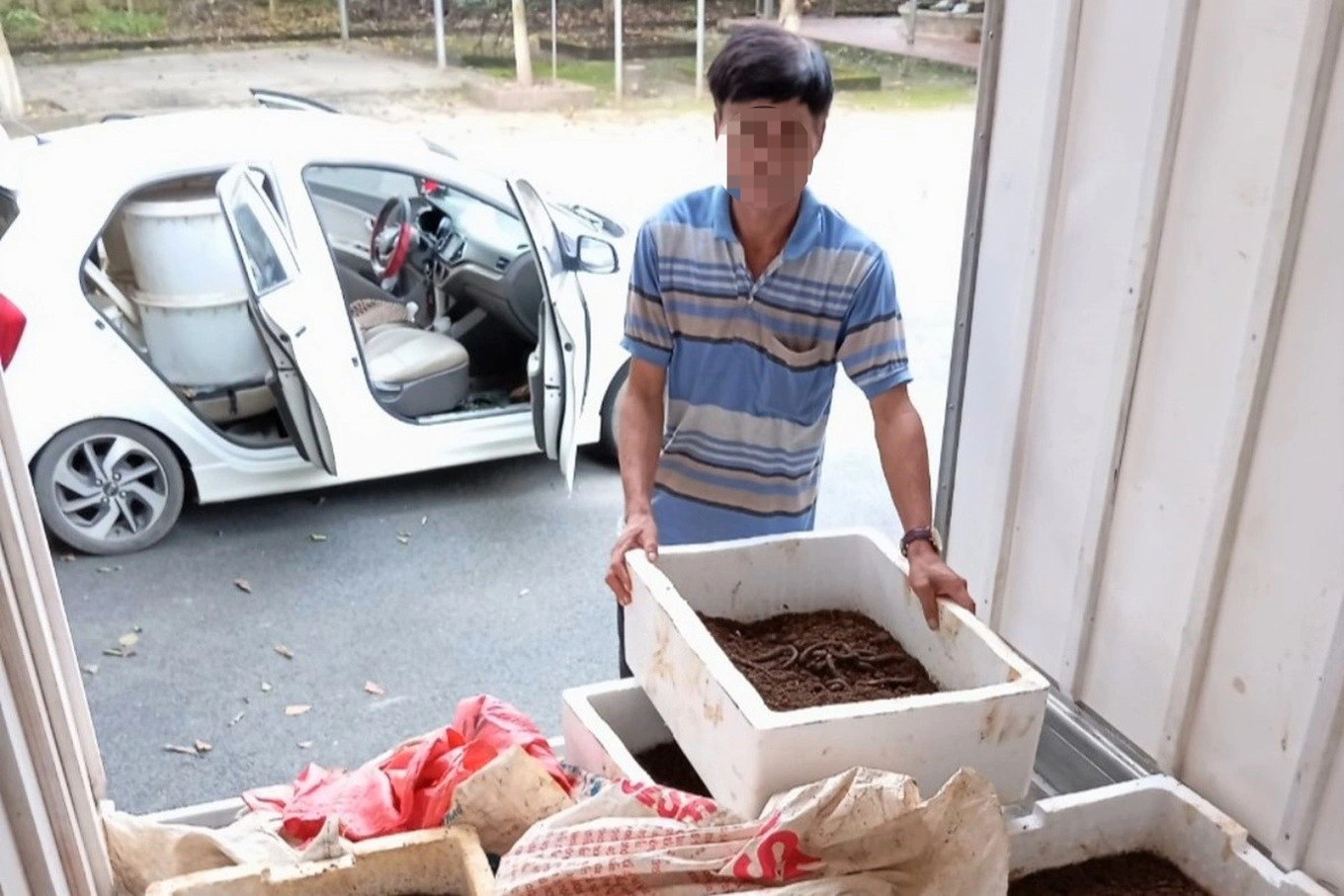 A trader is caught while transporting 100 kilos of earthworm in Hoa Binh Province on August 27.
Cao Phong People's Committee stated that hunting earthworms by electrocution on a large scale would badly affect agricultural soil and damage the development of plants.

The committee asked local authorities to strictly punish earthworm hunters, traders, and processors, and traders of devices and chemicals used for such hunting activities.
A woman processes earthworm for dry.
Earthworm hunting has recently become a common job in some northern provinces of Hoa Binh, Son La, Tuyen Quang, and Bac Giang.

A farmer in Hoa Binh said that the dried worms are sold to China for between VND600,000-700,000 per kilo and he had no idea what Chinese buyers do with the dried worms.

Environment experts have warned that hunting earthworms on a large scale may severely damage the ecosystem and decrease agricultural soil quality.