Cannes 2023 honours two Vietnamese directors
Two Vietnamese directors have been honoured at the 2023 Cannes Film Festival that concluded in Cannes, France, on May 27 (local time).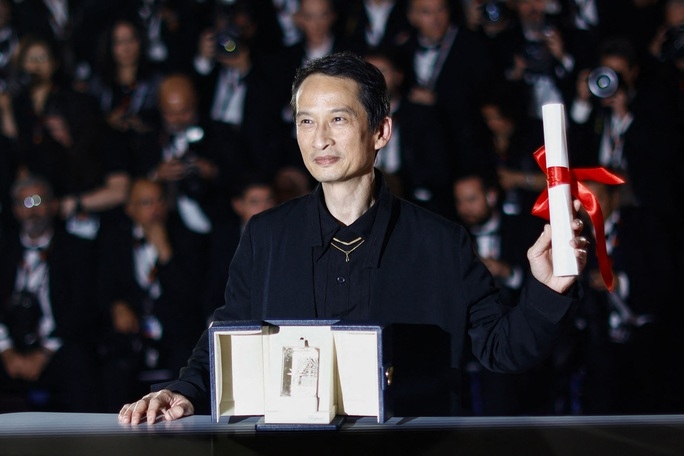 Director Tran Anh hung has been honoured int he Best Director section. (Photo: 2023 Cannes Film Festival)

Tran Anh Hung, a French director of Vietnamese origin, was named Best Director for La passion de Dodin Bouffant (The Pot-au-Feu) that tells a love story between a chef named Eugénie (Juliette Binoche) and the gourmet named Dodin (Benoît Magimel).

The film received a seven-minute round of applause at its premiere and was praised by critics. They complimented the film for its beautiful scenes, the honouring of food and its unique storytelling style.

The Da Nang born director was presented with the Camera d'Or award for The Scent of Green Papaya at the 1993 Cannes Film Festival.


Director Pham Thien An has been honoured in the Camera d'Or section. (Photo: 2023 Canes Film Festival)
This year, director Pham Thien An was honoured in the Camera d'Or section for Inside the Yellow Cocoon Shell. The feature originates from the Lam Dong – born director's previous short film Stay Awake, Be Ready, which was presented with top prize of the Directors' Fortnight section in Cannes 2019.

The film received a 5-minute round of applause when it was premiered at Cannes.

This year, Anatomy of a Fall directed by Justine Triet won top prize the Palme d'Or, while The Zone of Interest directed by Jonathan Glazer won the Grand Prix.