More than 100 join Ao Dai parade in Hanoi
Over 100 people in Hanoi wore traditional long dresses Ao Dai and cycled through many streets in Hoan Kiem District this morning, September 1.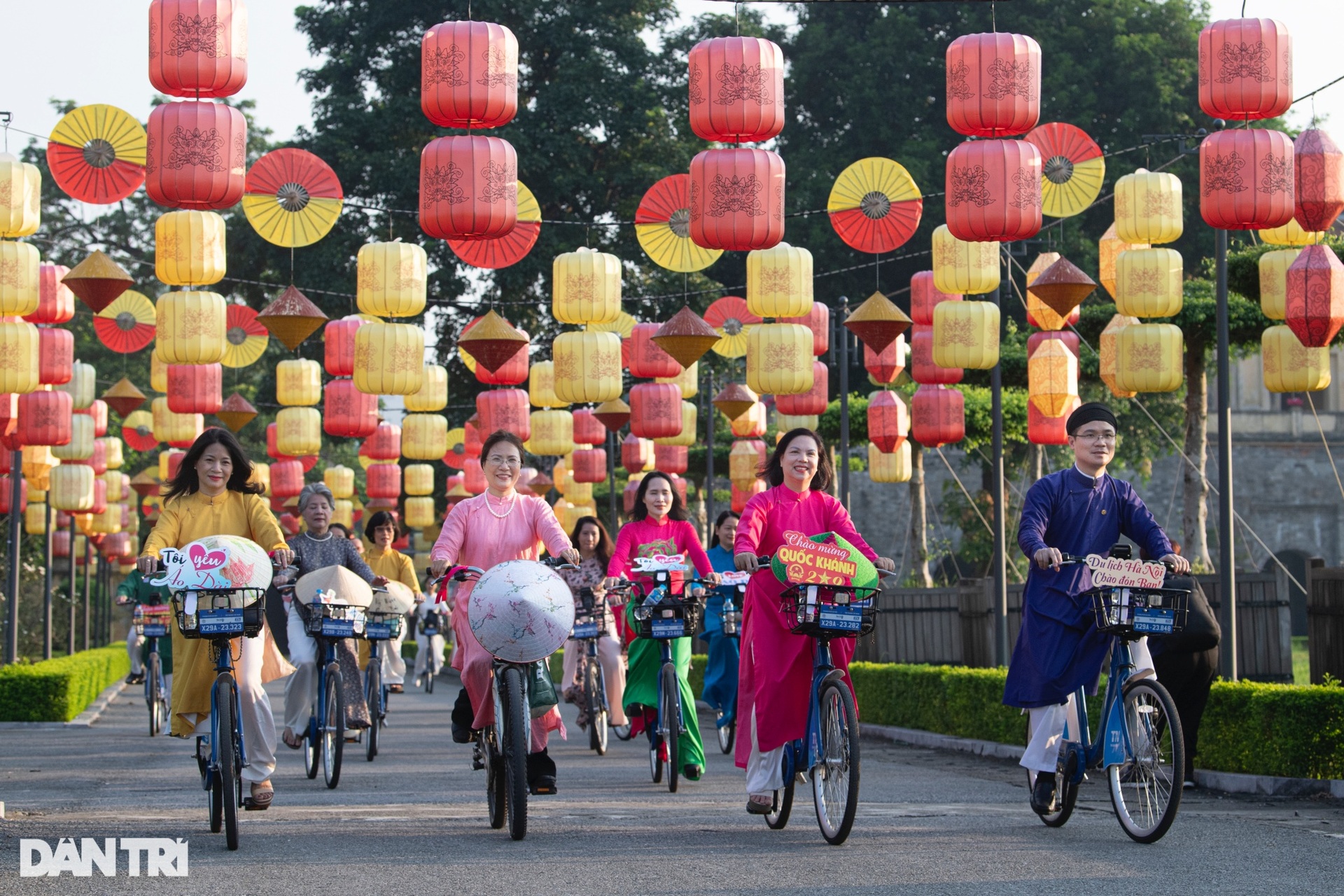 The Hanoi Department of Tourism, the Thang Long Heritage Conservation Centre and Dinh Lang Viet (Vietnamese Communal Houses) Club this morning held the Ao Dai Connecting Hanoi Tourism and Heritage 2023 event.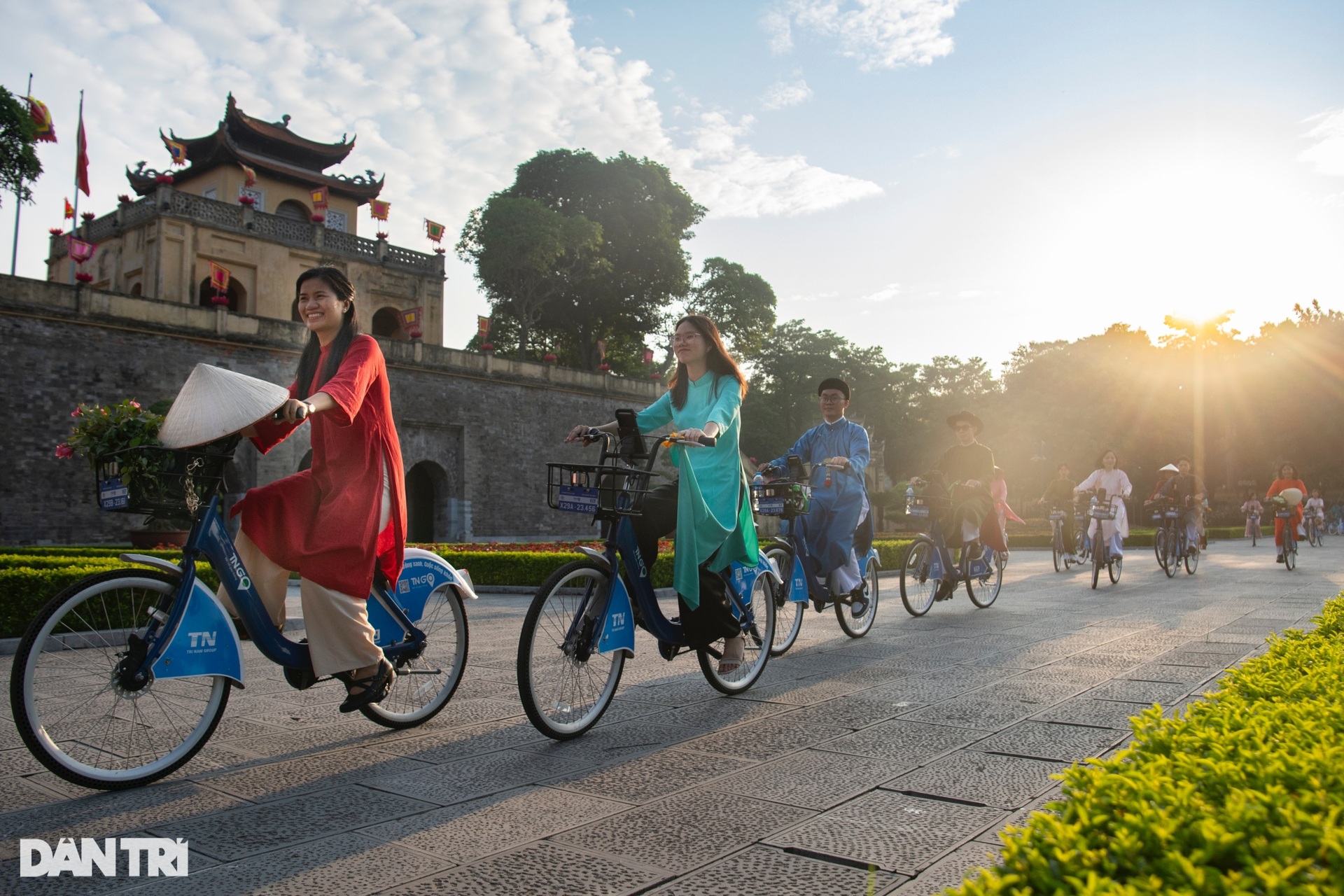 People cycled from Thang Long Imperial Citadel to different streets in the city, including Hoang Dieu, Dien Bien Phu, Hoang Van Thu, Hung Vuong, Thanh Nien, Phan Dinh Phung, Hang Dau, Ly Thai Tho, Dinh Tien Hoang.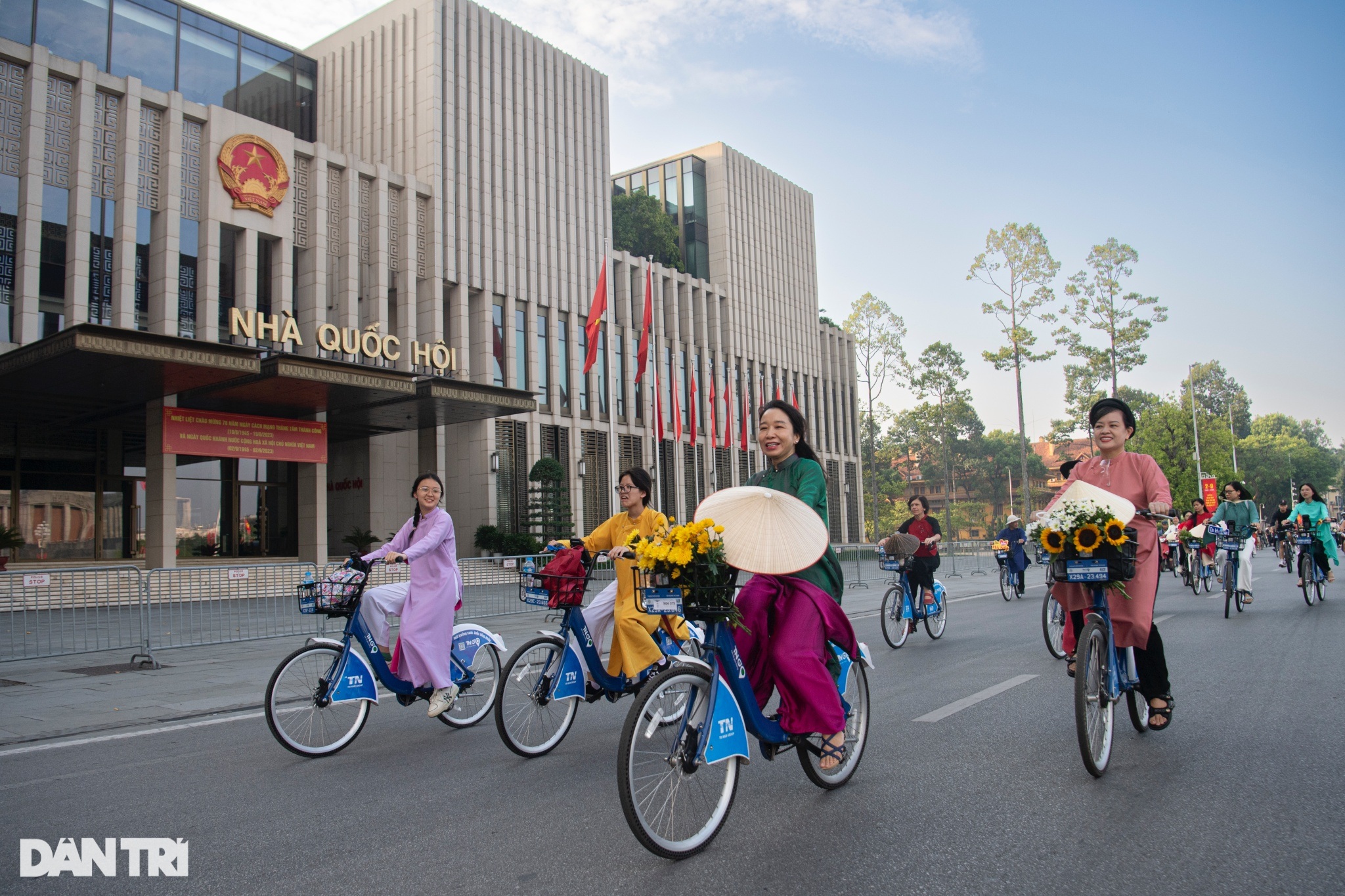 The streets are home to tourist attractions in Hanoi, Dong Xuan Market, O Quan Chuong, Dong Kinh Nghia Thuc Square and Hoan Kiem Lake.
This morning, the weather was nice and suitable for the parade.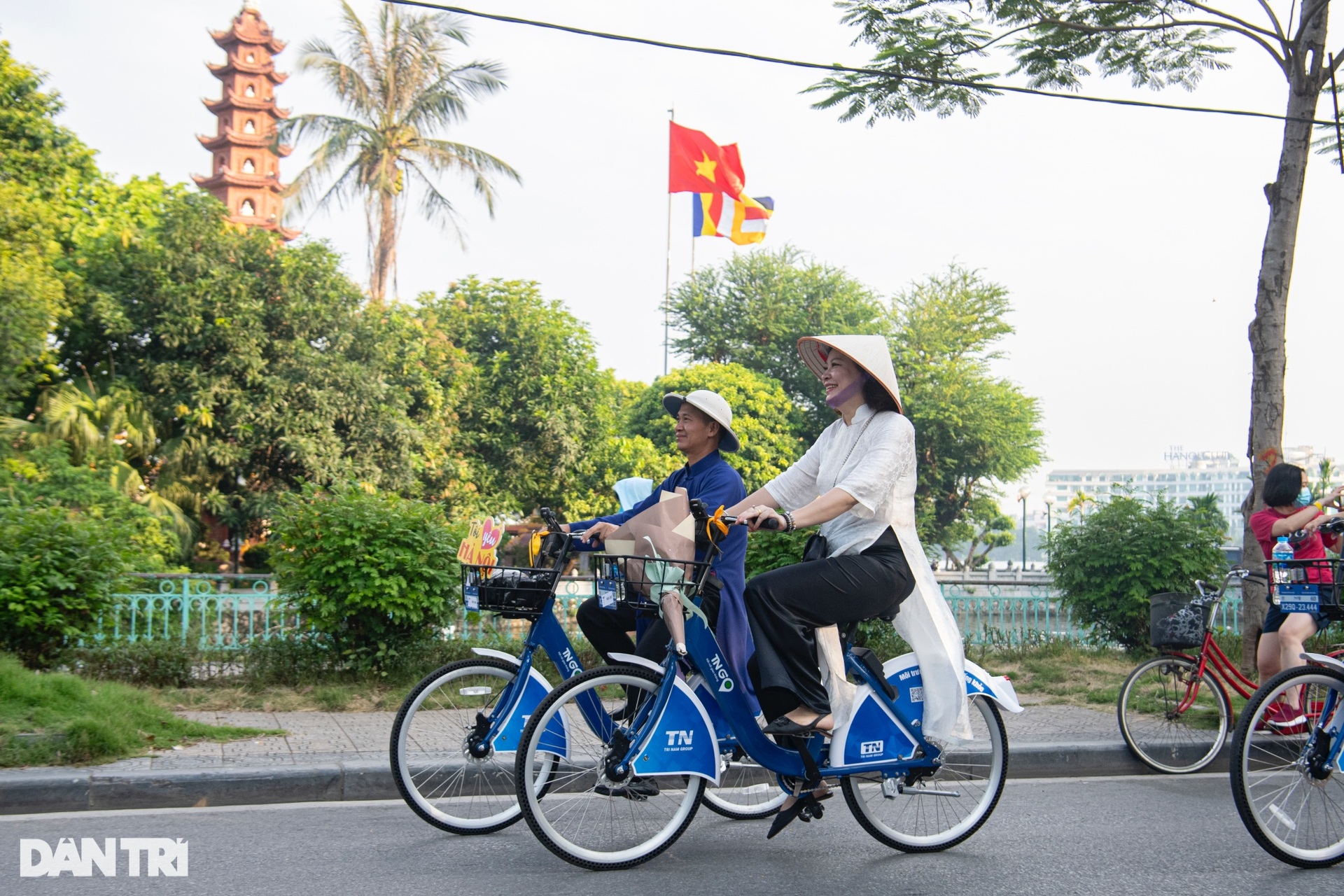 Nguyen Hong Minh, deputy director of the Hanoi Department of Tourism, said the agency wanted to promote the city's tourism to visitors inside and outside the country through the event. It also aimed to honour the Vietnamese traditional long dress.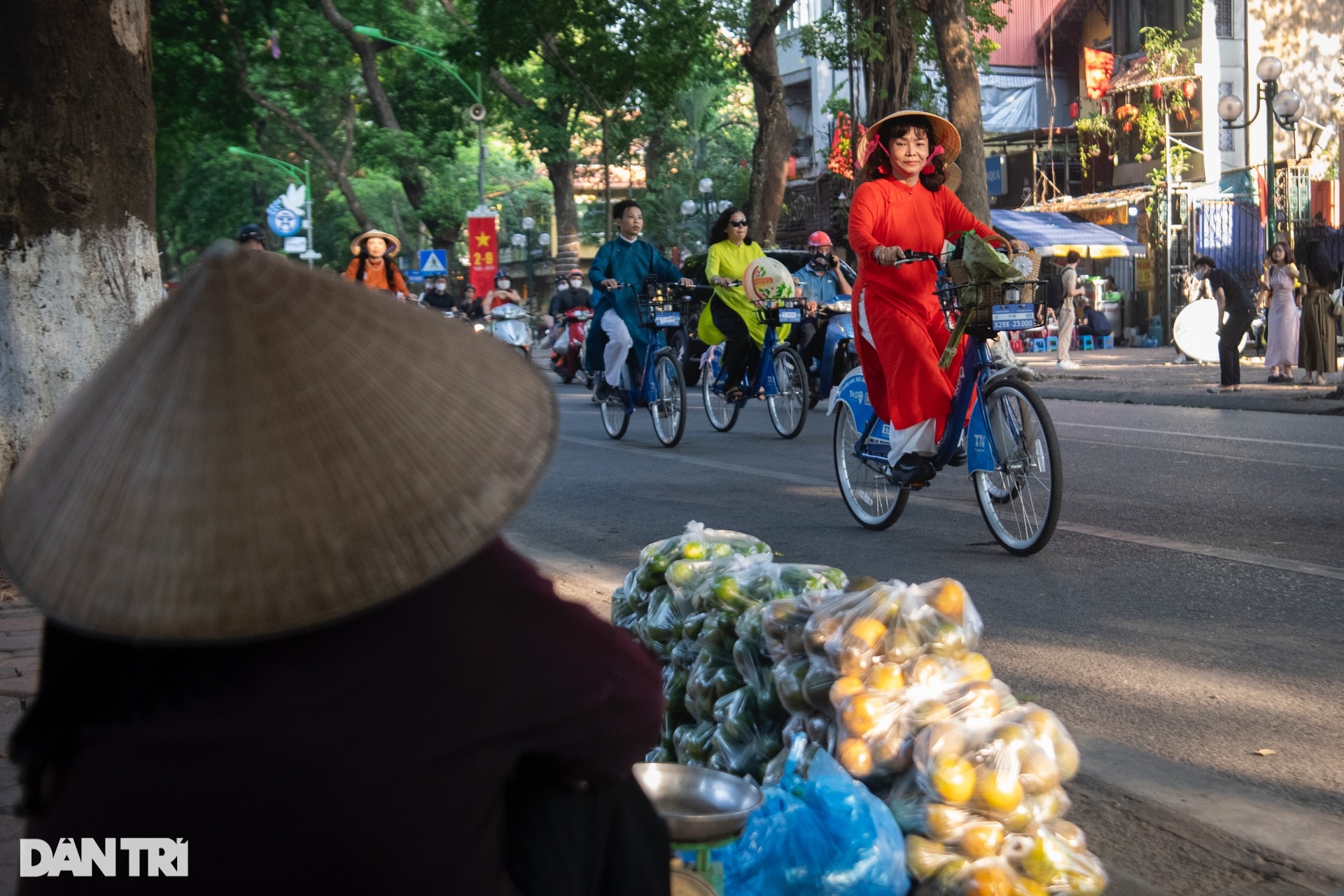 This is the first kind of Ao Dai parade in Hanoi. The city has planned to turn it into an annual activity.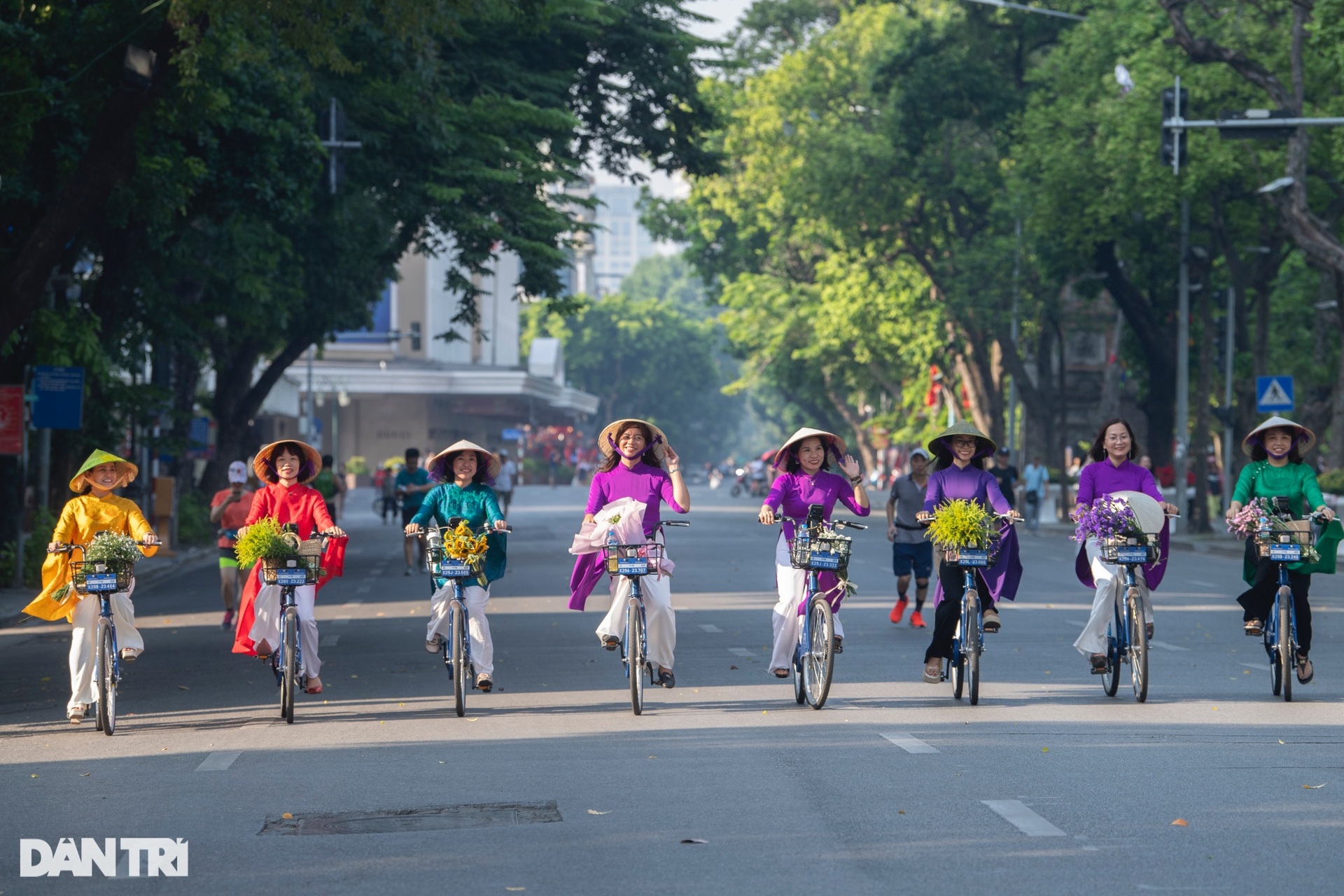 Couple Ngoc Luong and Tra My felt very happy to join the parade to help promote the capital city.