What's on June 26-July 2/2023
EXHIBITION
HCMC-Exhibition "From Plein Air to Atelier"
July 1-9, 10 am – 05 pm,
Art talk – Conversation with the artists: July 2, 9 am – 11 am.
Art tour – Conversation with the curator: July 7, 10 am – 12 pm
LAGarden Restaurant – Lan Anh Village,
No. 2, Street 45, Thu Duc City
Registration link
From the organizer:
The timeless beauty of Italy – the magnificent Bel Paese nestled in the heart of Europe – has always been an endless source of inspiration nurturing the creative spirit of countless exquisite souls throughout the centuries. Beyond space and time, that beauty will be condensed within a promising exhibition called "Italy: From Plein air to Atelier."
Hanoi-Phạm Ha Ninh – Entrusted Conjectures


June 24 – Aug 6, 11 am – 07 pm (except Monday)
Manzi Exhibition Space,
No. 2 Hang Bun alley,
From the organizer:
Entrusted Conjectures – an open studio by visual artist Ha Ninh Pham
Presenting a new series of "sculptures – measuring instruments" as a part of his on-going project titled "My Land"
How much of our perception of the world is shaped by the way we measure it?
Measurement refers to various systems of apparatus, units and rules based on which the uncertainty of value is reduced and can be expressed in a quantity. The standardization in measurement establishes a mutual understanding of quantities, and provides the basic reference for many disciplines. Measurement, thus, is a cornerstone of science, a fundamental step in framing and constructing the world.
HCMC-Exhibition "Neverwhere"
Jun 13-Aug 5, Tues – Sat, 10 am – 07 pm
Galerie Quynh, 118 Nguyen Van Thu, D1
From the organizer:
In the vast expanse of the universe, we find ourselves in an infinitesimally small space, encountering endless mysteries that defy our understanding. Throughout history, artists and scientists alike have been captivated by the idea of parallel realities. Drawing inspiration from quantum mechanics, string theory, and avant-garde art movements, Neverwhere delves into the uncharted territories of the imagination, transcending conventional norms and questioning the limitations of our perception. The exhibition brings together six visionary artists – Nadege David, Cian Duggan, Sandrine Llouquet, Ngo Dinh Bao Chau, Trong Gia Nguyen, and Vo Tran Chau – who invite us on a mesmerizing journey through the intersections of art, science, and spirituality. The title "Neverwhere" borrows from the eponymous novel by Neil Gaiman that depicts an unseen world beneath the sewers – LondonBelow– where strange destinies await, suggesting the idea of a physical space that does not yet exist in time.
Hanoi-Exhibition "Peculiar Interfaces"
Until July 23 (off Monday), 09 am – 07 pm
The Outpost, Roman Plaza Tower B1 (Floor 2), To Huu Street
From the organzier:
In realising the growth of digital media in everyday context and the lack of its discussion in the local art conversations, The Outpost seeks to introduce artworks that engage with the amplifying presence of smart machines and digital technology through our exhibition and acquisition activities. "Peculiar Interfaces" serves as an abstract to The Outpost's long-term dedication to explore and unpack how technology is impacting our relationships to one another, and to the world around us.
HCMC-Exhibition 'No more, not yet'
Display: Feb – June, Wed & Fri, 10 am – 04 pm
EMASI Nam Long (D.7)
Tues & Thurs, 10 am – 04 pm
EMASI Vạn Phúc (D.Thủ Đức)
*and every last Saturday of the month
From the organizer:
Nguyen Art Foundation (NAF) proudly invites you to the opening of 'No more, not yet', an exhibition that looks back on Nguyen Thi Thanh Mai's shapeshifting artistic practice in all its multiplicity. Winner of the Artist Excellence Award (inaugural edition, initiated by The Factory Contemporary Arts Centre and managed by in-tangible institute), her work is presented here alongside nearly 20 artists whom she calls her colleagues and friends. The exhibition will be on display from February to June 2023 across the campuses of EMASI Nam Long and EMASI Van Phuc.
_________________________________________
CINEMA
Hanoi- Screening of award-winning African movies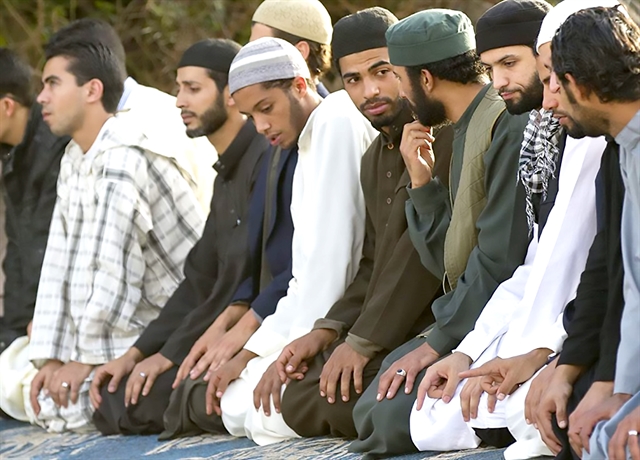 June 26-30
A programme featuring African films screened in the Pan-African Film & TV Festival of Ouagadougou.
Introducing films that have won many awards at prestigious film festivals around the world including Horses of God, Night of the Kings, Dancing in the Dust, Freda, and Sun.
Screening of Australian children's animation Bluey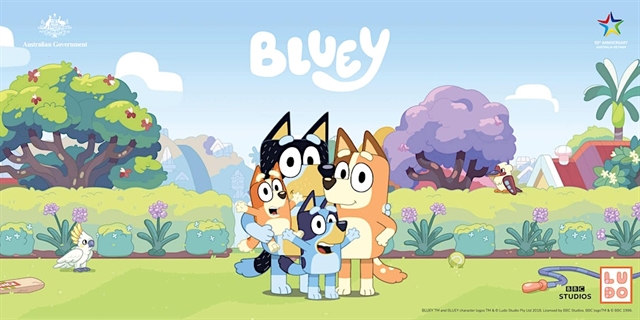 June 25-27 at IDECAF in HCM City
June 30 and July 1 in Hanoi's CGV
July 5 in Danang City
July 6 in Can Tho City

The story centres on Bluey, an anthropomorphic Blue Heeler puppy who is six years old and is known for her endless energy and curiosity in the outside world.

Three episodes of Bluey, Magic Xylophone, Grannies, and The Beach, which are 21 minutes in total, will be screened with a Vietnamese voiceover.

Bluey is an animated series about a family of Aussie blue heelers dogs, produced by Brisbane-based Ludo Studio for ABC Kids and is co-commissioned by ABC Children's and BBC Studios.