Roads encroached for drying rice
Many roads in the central province of Nghe An have been used to dry rice during the harvest season, posing a danger to traffic.
Roads 46C, 46A and 539 running through Hung Tay Commune are being used by local people to dry their rice.
Right after being harvested, rice is quickly transported to National Highway 46 to be dried.
A person from Hung Tay Commune said that previously, people harvested rice manually, but now, machines do it. A family's entire rice harvest can be completed in just a day. However, their houses are not large enough to dry the rice, so they have to use roads
To prevent cars and motorcycles from running over the rice and causing damage, people also use various barriers.
The same situation is seen on Road 542C.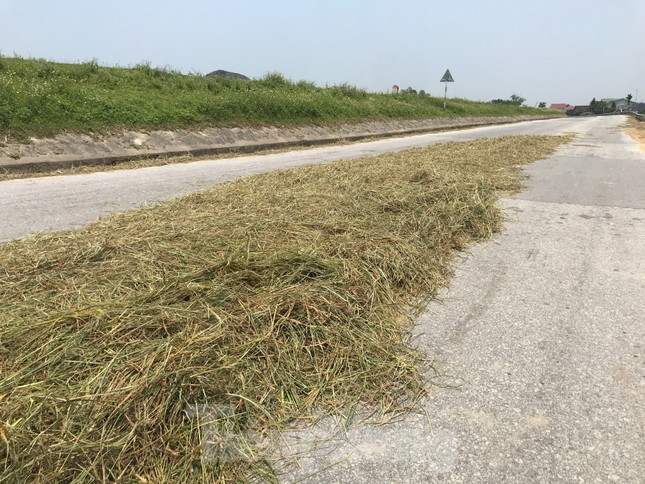 Straw is also dried on roads, presenting fire and traffic safety risks.