HCM City Flower Street inauguration attracts big crowd
Nguyen Hue Flower Street in Ho Chi Minh City attracted a large number of visitors when it opened on Thursday evening.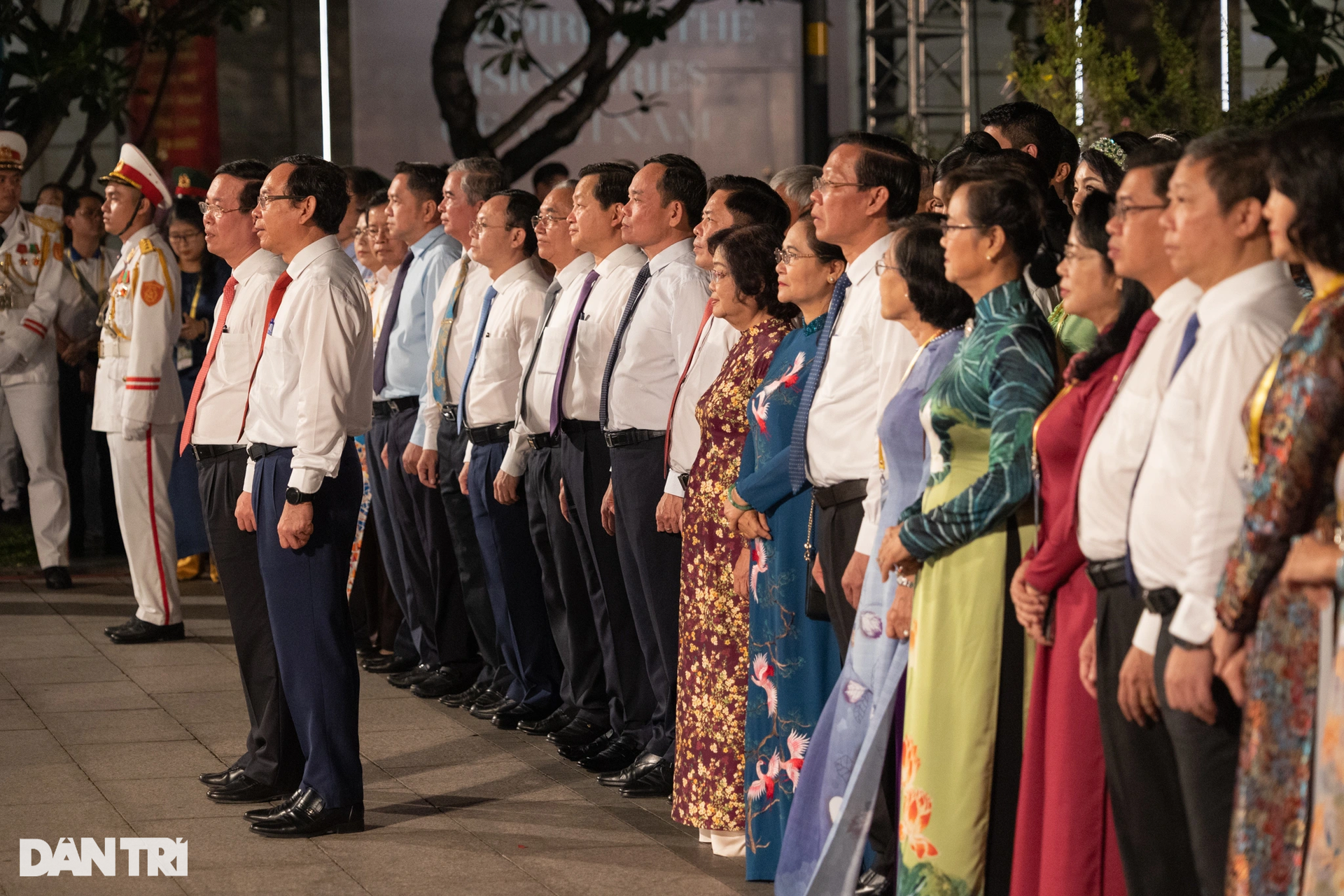 The event, which was held to celebrate the Tet Lunar New Year was attended by permanent member of the Communist Party of Vietnam Central Committee's Secretariat Vo Van Thuong, Secretary of the Ho Chi Minh City Party Committee Nguyen Van Nen, Vice chairman of HCM City People's Committee Duong Anh Duc, and Deputy Prime Minister Le Minh Khai.
Addressing the opening ceremony, Vice Chairman of HCM City People's Committee, Duong Anh Duc said that the Nguyen Hue Flower Street 2023 was of special significance as it marked 20 years it has been held in the city.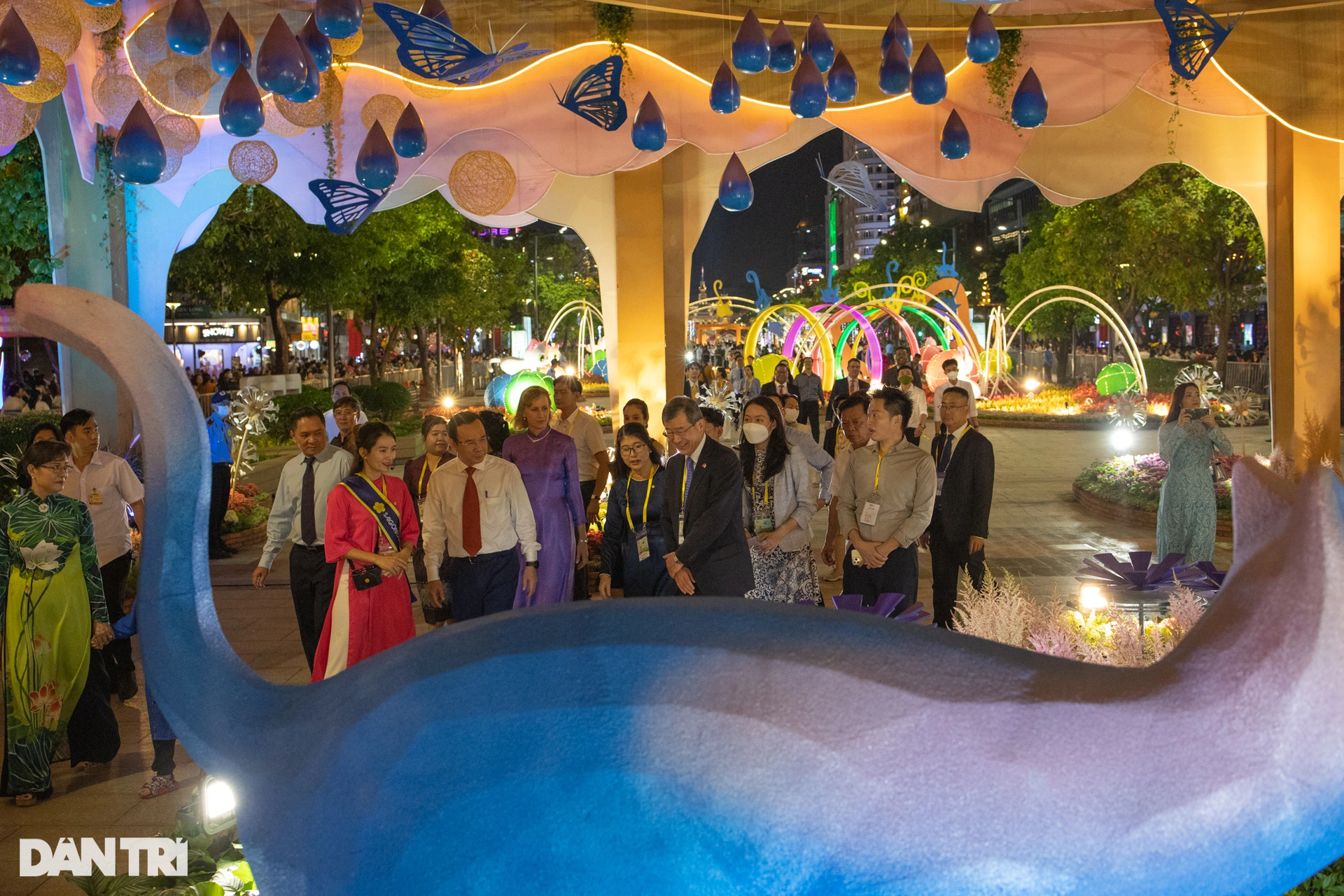 "After two decades, Nguyen Hue Flower Street has become a popular destination for local residents and visitors," he said. "It is also a symbol of the city when spring comes."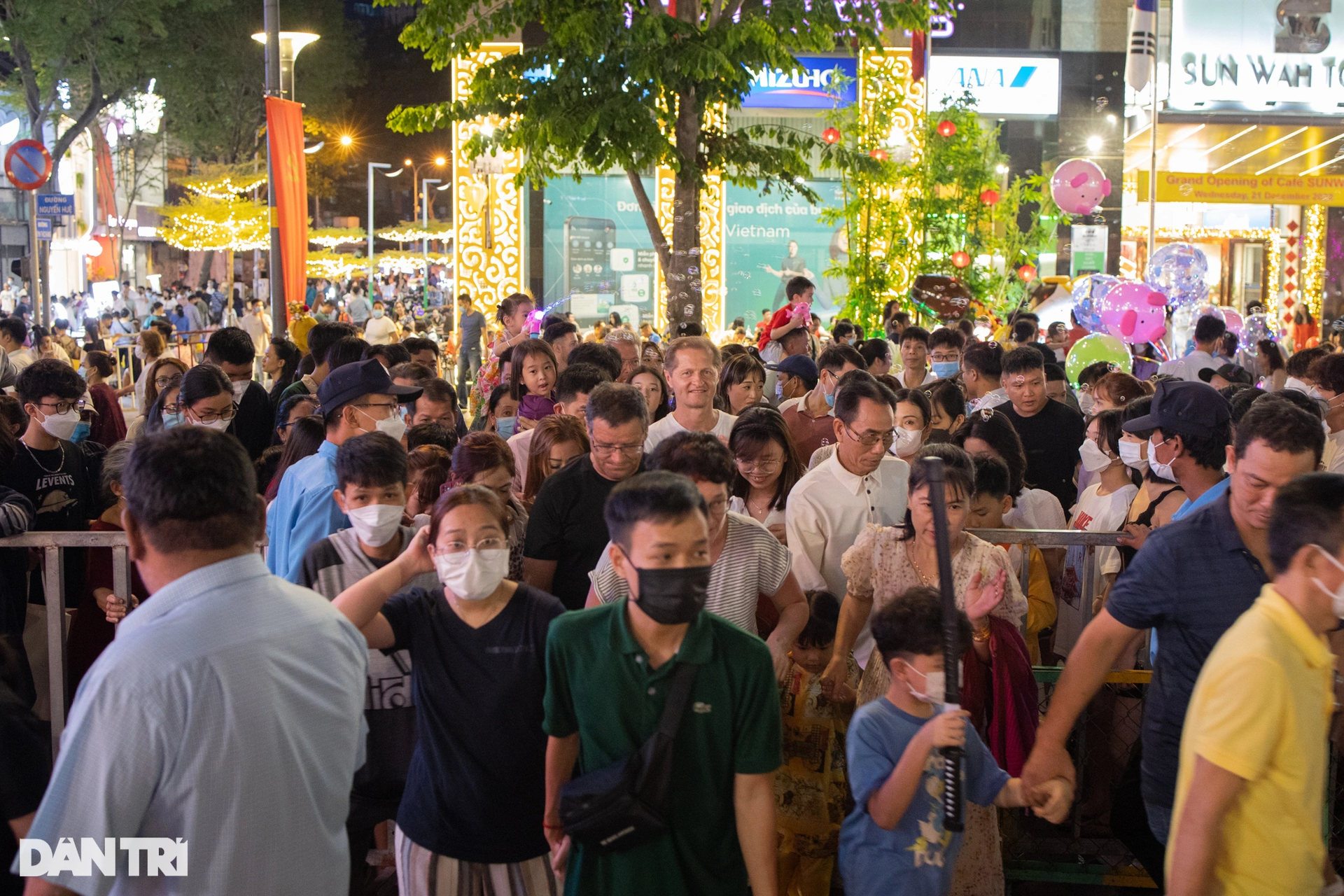 This year, representatives of the consulates of Laos, USA, Japan, Thailand, Australia, Malaysia, Indonesia and Canada took part in flower arrangements at the event.


The 600-metre-long street was decorated with 88 types of flowers, 18 types of leaves, nearly 106,000 pots and baskets, and 300 square metres of grass.


A 40-metre bridge was set up so that visitors can have an overview of flower street.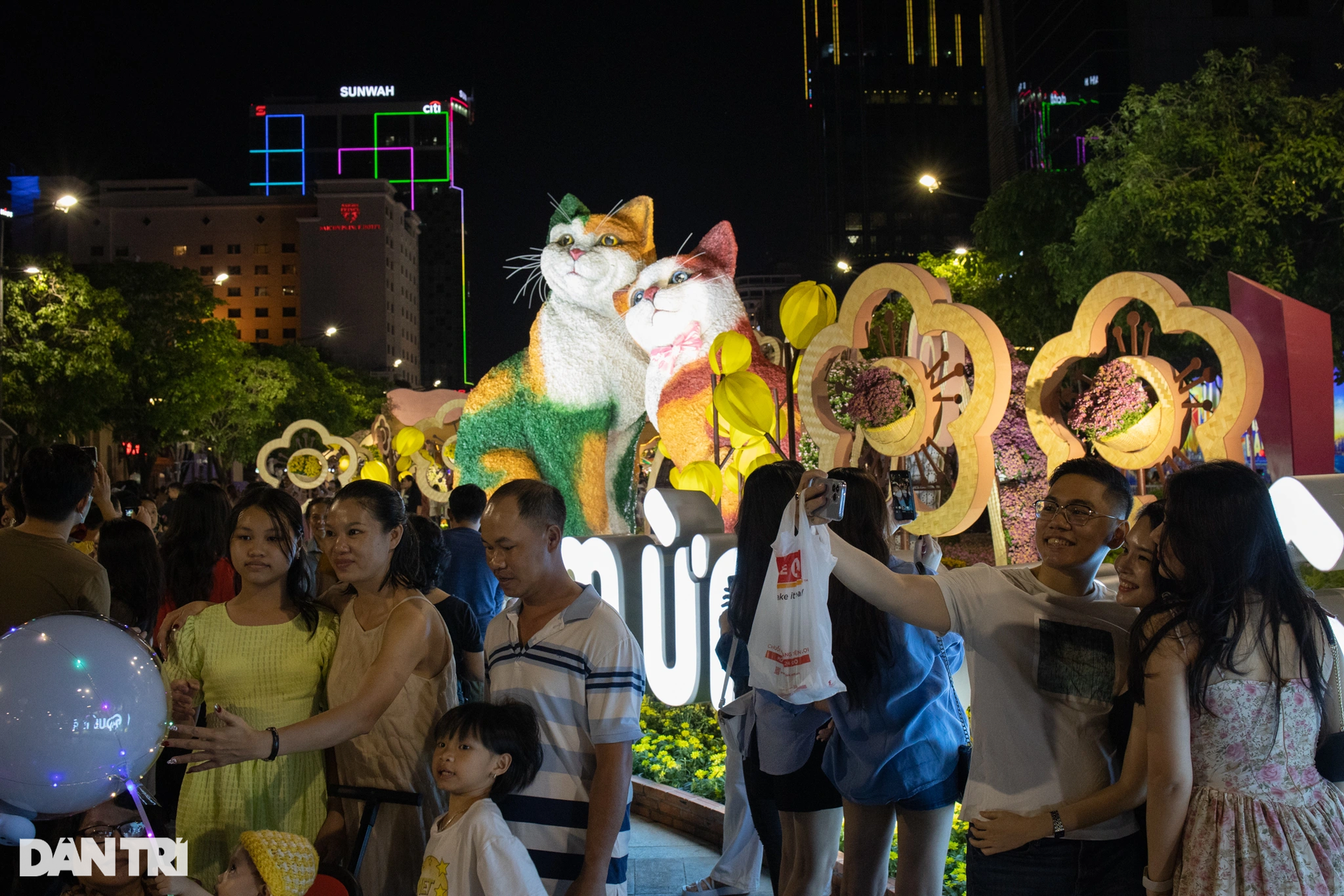 A five-metre high statue of a feline is placed on the street as 2023 is the Year of the Cat.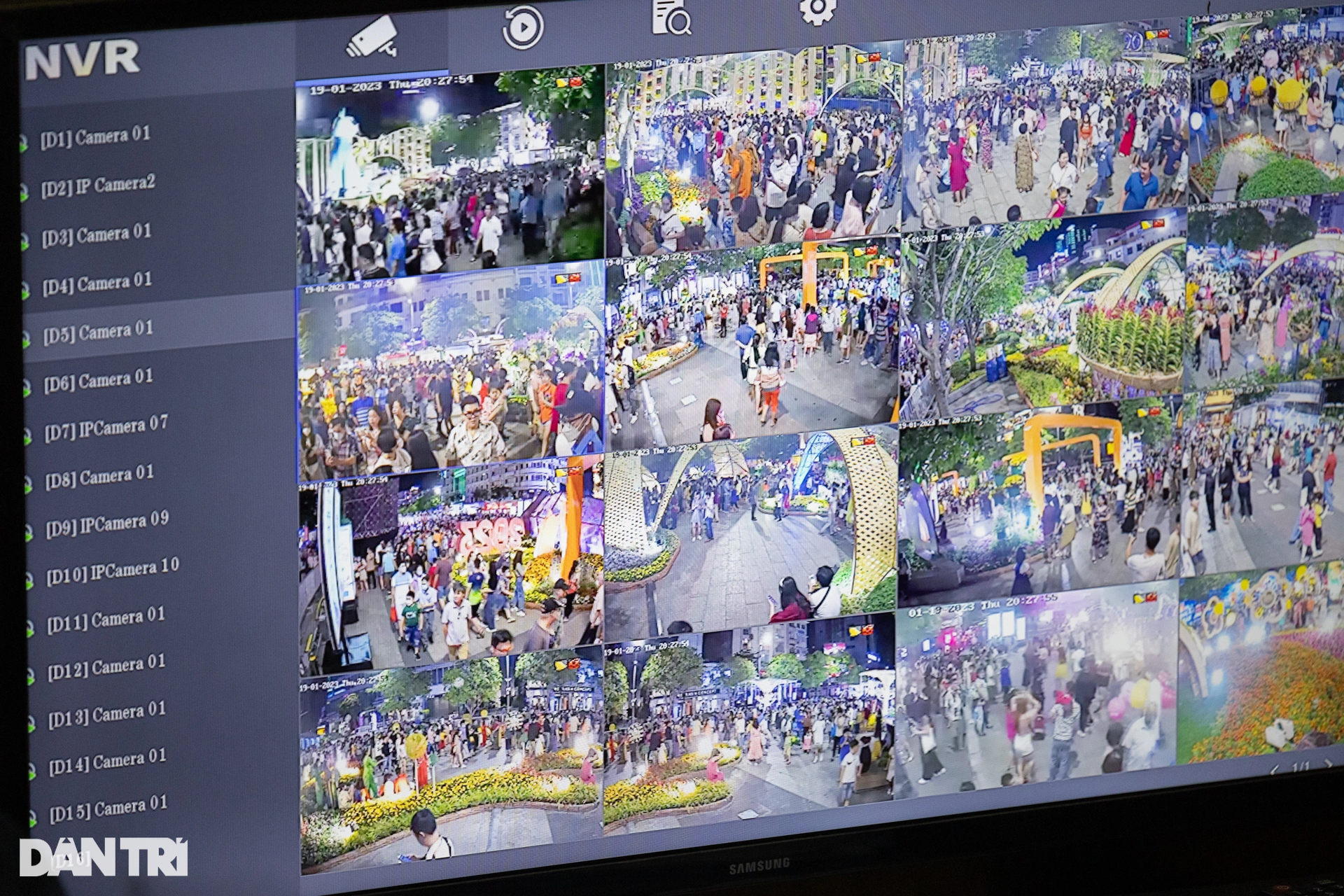 The flower street is scheduled to open from January 19 to 26.