Michelin stars awarded to four Vietnam restaurants
Four restaurants in Vietnam received their first Michelin stars at a ceremony held in Hanoi on June 6.
The star-winning restaurants were announced as Hibana by Koki, Tam Vi, and Gia in Hanoi and Anan Saigon in HCM City.
Representatives from the four restaurants receive the awards on June 6.

Hibana by Koki, which belongs to the Capella Hanoi Hotel, serves Japanese food while Tam Vi is a Vietnamese restaurant. Meanwhile, Gia's chef Sam Tran was also given the Young Chef Award by the Michelin Guide at the ceremony.
The Anan Saigon was previously the only restaurant in the country selected to the list of 50 best restaurants in Asia.
The four restaurants were also among a total of 103 restaurants including 48 in Hanoi and 55 in HCM City that were listed by the Michelin Selected, Michelin Guide Special Awards and the Bib Gourmand.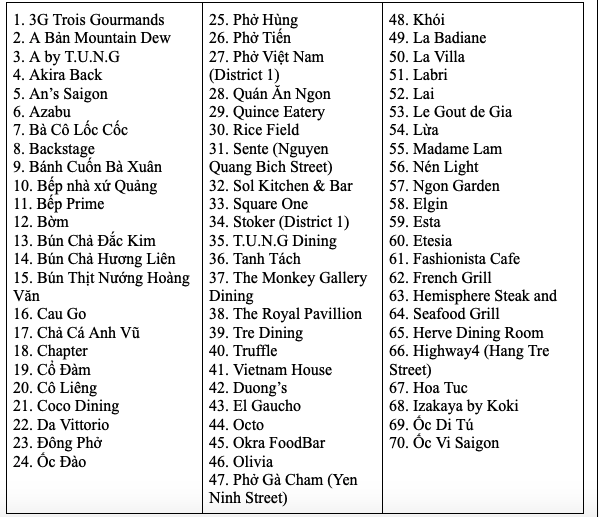 The list of 70 restaurants winning the Michelin Selected category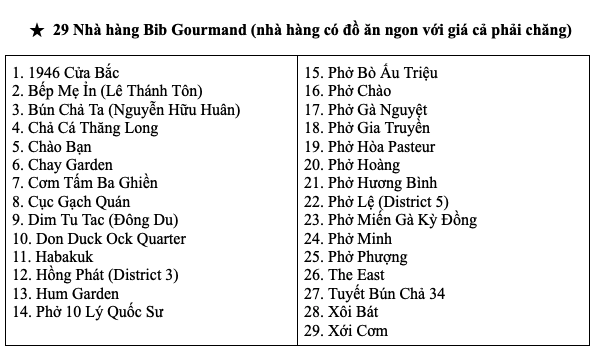 29 restaurants selected to the Bib Gourmand category
In the Michelin Guide Special Awards category, the Sommelier Award was given to Yu Yamamoto, the Service Award given to chef Nguyen Thi Nu of Vietnam House, and the Young Chef Award was given to chef Sam Tran of Gia.
Speaking at the ceremony, Nguyen Trung Khanh, Chairman of the Vietnam National Administration of Tourism, said that the Michelin Awards would help local restaurants attract more customers, especially international guests.

"Culture including food culture will be among four key products in our plan for developing Vietnam's tourism by 2030," Khanh said. "So, it's a very positive sign that our restaurants have won Michelin Guide honours, which we hope will create a new tourism trend for Vietnam."
In the Michelin system, one star signifies a "very good restaurant," two stars is considered "excellent cooking that is worth a detour," and three stars means "exceptional cuisine that is worth a special journey."
There are currently over 3,000 Michelin-starred restaurants in nearly 40 countries worldwide according to the Michelin Guide website.